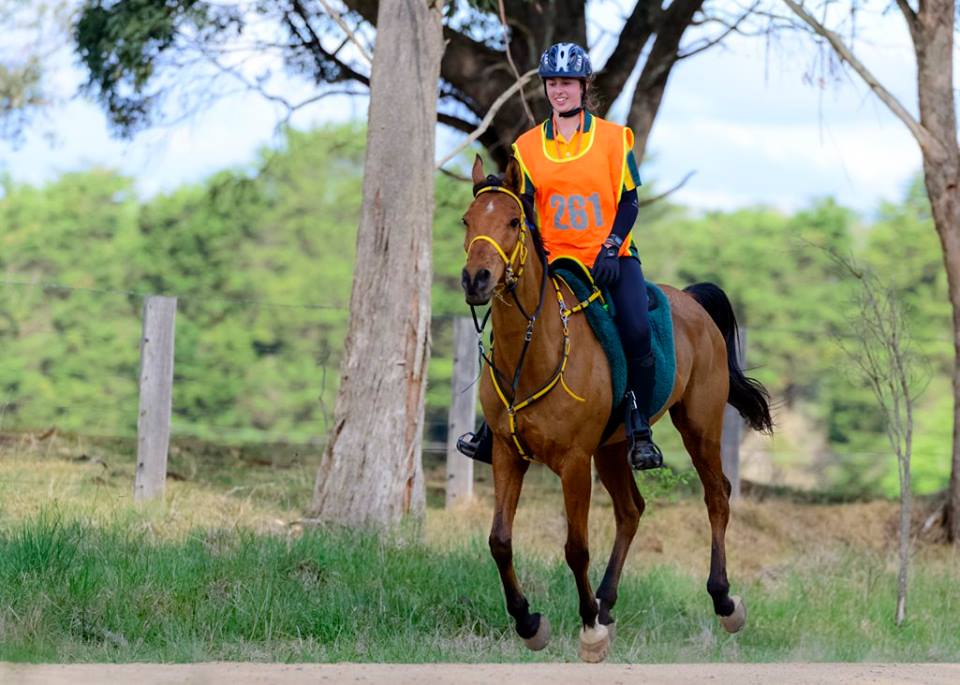 Equestrian.org.au - Full Article
Posted by Tayla Hadzi on 09/08/2017
Tayla Hadzi was selected in June 2017 to represent Australia at the upcoming FEI World Endurance Championships for Juniors & Young Riders from 22 – 24 September 2017, in Valeggio sul Mincio, Italy with her mare Oso Edith. Here she shares with us her story ...

"I started Endurance seven years ago at the age of 14. My interest in Endurance began when I started riding at Splendacrest Endurance Stables near Toowoomba, Qld. From the beginning, I have always wanted to compete at the highest possible level that I can. I remember watching the World Youth Endurance Championships in Abu Dhabi in 2011 and knew that was where I wanted to be someday. I competed in my first FEI ride in 2011 at Red Range on Ausden Prince Mahal, aka Rabbit, who is owned by Jay Randle. This combination helped me continue and start qualifying for the World Youth Endurance Championships in Italy 2017. I did my first 3 * 160km ride at the end of 2015 on Rabbit and we completed it in 10hrs and 35mins and took out First youth and Best Conditioned as well as Best Managed horse in both the youth and open divisions. Having ended that year of Endurance on such a high I was ready to take on the next year to do bigger and better things.
I flew down to Melbourne at the beginning of 2016, meeting like-minded people who all had their sights set on competing or being part of an Australian Endurance team. This was a great introduction to all of people who were ready to help all of us on our journey.
In January 2016 I joined Oso Arabians in Albury, managers Amanda and Andrew Kettlewell had a big professional Stable that I was keen to be a part of. This was an exciting new step for me making Endurance my life. Working at Oso has taken my riding to a new level, competing in different states and spending many hours in the saddle.
Oso Arabians was host for the Australian team camp and the first FEI ride of 2016. This was a very busy and exciting week, prepping horses for the FEI ride as well as working and participating in the camp. The camp was an awesome opportunity for everyone to get know each other as well as having many guest speakers share their knowledge with everyone. Meeting previous Australian team competitors, selectors and team vets. After a very informative week I was partnered with Oso Lorikeet for the 120km 2* and came away with a completion and 4th Youth...
Read more here:
http://www.equestrian.org.au/news/diary-endurance-rider-journey-world-championships