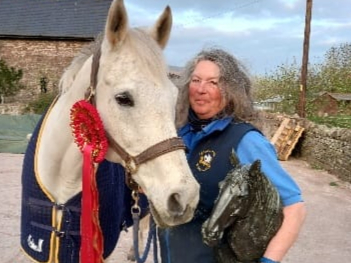 AbergavennyChronicle.com - Full Article
4th October 2022 4:00 am
The owner of a horse-riding school in Llangattock has qualified for the Equestrian Endurance World Championships in Verona, Italy with her horse, Balishla.
62-year-old Fiona Griffiths from Bwlch has run Golden Castle Riding School for 30 years but has always enjoyed competing in endurance as well.
She has spent the last 18 years training a horse to be fit enough to represent Great Britian.
Fiona and Balishla needed to gain many qualifications and win competitions to qualify including completing two gruelling 160km rides in one day...
Read more here:
https://www.abergavennychronicle.com/news/disappointment-for-fiona-as-championships-are-postponed-566420