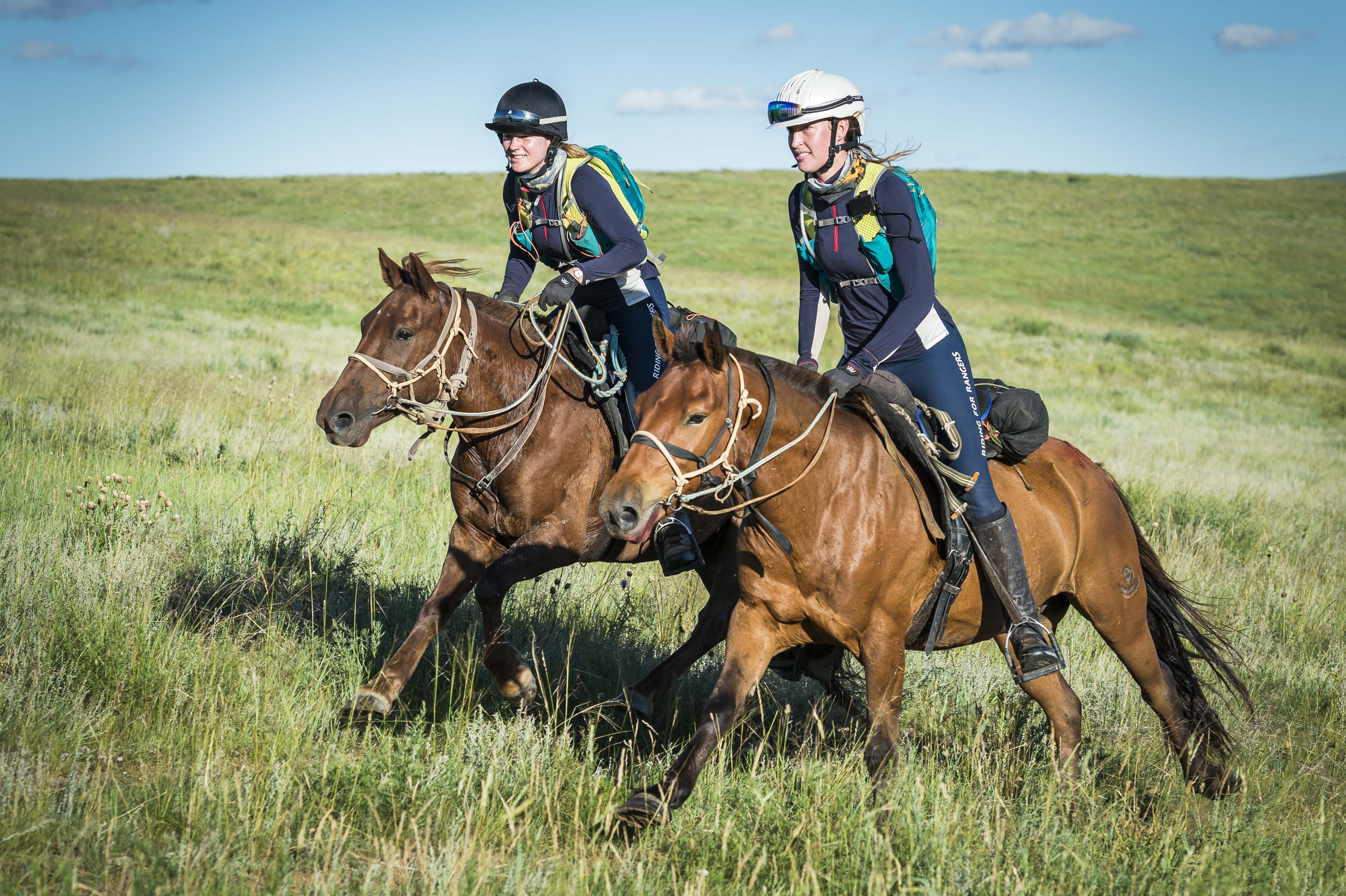 Richard Dunwoody photo
August 8 2016
The 2016 Mongol Derby, the world's longest and toughest horse race, looks like being the closest yet as riders from all around the world are battling it out up front with just under 500 km to go!  These include:
·         William Comiskey, nicknamed 'Dingo', a cattle rancher from Australia
·         UK 'Riding for Rangers' team Tatiana Mountbatten, a professional dressage rider and 499th in line to the throne, and her team mate, Kenyan based Venetia Phillips (picture attached and should be credited to Richard Dunwoody @ Mongol Derby)
·         Heidi Telstad, a lawyer from Canada
·         Marcia Hefker-Miles, a New Mexican cowgirl
·         Shannon Nott, an Aussie bush doctor
·         Courtney Kizer, a Texan showjumper
A few km's only separate these riders – plus the rest of the field are also within striking distance.
Do follow the race via twitter
https://twitter.com/mongolderbylive
or if you use the + arrows on the tracker you can home in and hover your mouse over the blue dots so you can see exactly where the riders all are and how far they have travelled
http://www.theadventurists.com/mongol-derby-live-dashboard/
Other race news includes:
·         There have been six people retiring so far – including a dash to hospital, a dislocated shoulder (the rider Hanna Backstrom from Sweden has carried on!), and currently some suspected broken ribs
·         David Redvers (UK) and Peter Molony (Ire) lead the Qatar racing team, which includes Sheikh Fahad al-Thani.  Redvers said that "yesterday ranked as one of the ten best days of his life"
·         The weather is also pretty dire on the steppe.  Last night race chief Katy Willings said as the three leaders left the comfort of Horse Station 14:
"They've passed up some world class Khuushuur at U14 and a dry bed surrounded by racing medals to hang onto a 30 minute lead and sleep in a ditch. Plus U14-15 is the most beautiful ride. Perhaps the most stunning on the course except that it's hammering it down with rain, so they won't see much of it."