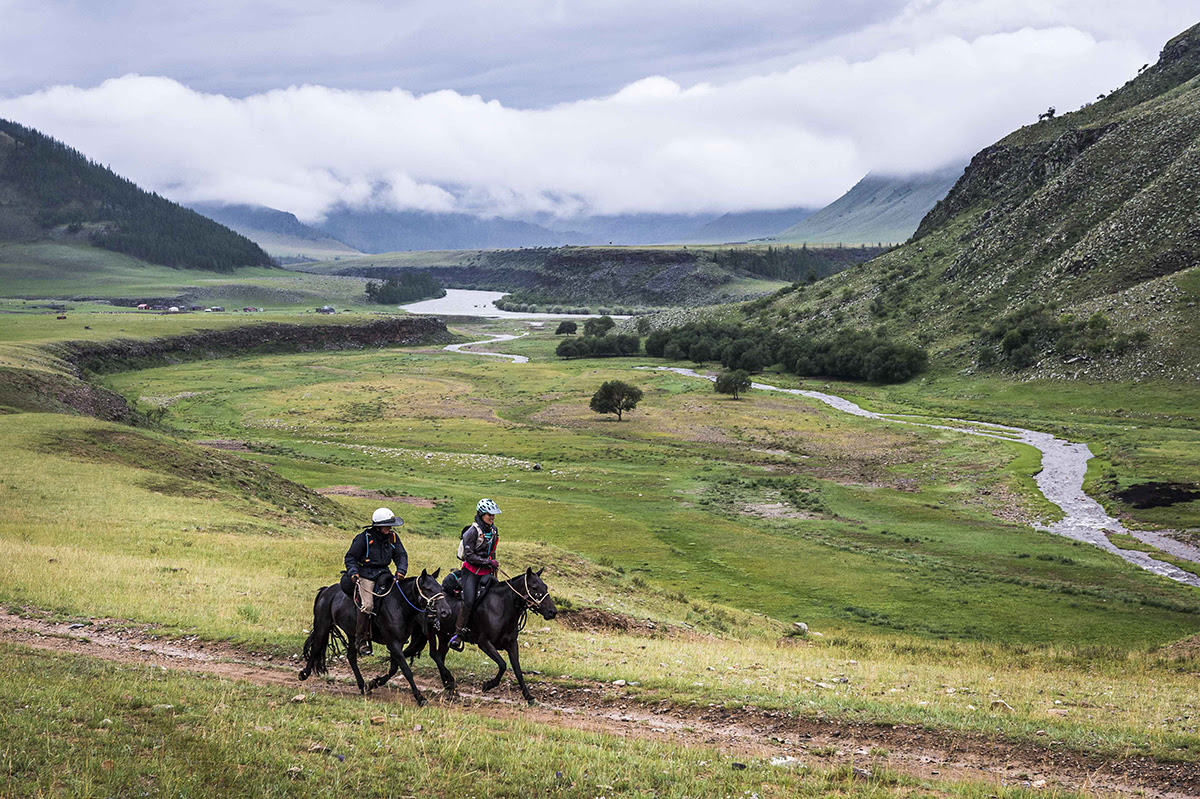 Richard Dunwoody photo
At the close of Day 6, the leaders have ridden four Urtuu's in one day. All five of the front runners are within reach of the finish tomorrow. The question still remains who will get there first.
Tonight's leaders are Venetia Philips, Tatiana Mountbatten and Marcia Hefker-Miles. They are only ten kilometers in front of William Comiskey and Heidi Telstad, who are only ten kilometers ahead Courtney Kizer. With five Urtuus to go and six more vet checks, that's not a decisive lead for anyone.
In the back of the field, Chips Broughton has un-retired. He was out on Day 5 after a fall and retired on medical grounds. A good nights sleep later, he was much improved and requested a remount. After satisfying the Derby Medics, he was cleared to continue and tonight, he's made it to Urtuu 18. A rather impressive showing.
Today saw a retirement from Julie Stewart after a fall. She's on her way to UlaanBaatar for assessment for an injured hip. Also out the Derby is Australian rider Cochetta Crowley. She finished yesterday at U13, and with over half the course to go, declared herself defeated.
Follow @MongolDerbyLive on Twitter for live commentary on Day 7. The course opens at 7am UTC.
All the riders are being tracked live. Find out all the ways you can follow the race on the
Live Tracking Dashboard
.
We'll be back on Wednesday 10th August with the best photo and updates from Day 7. Until then, here's the
Day 6 Leaderboard
and a reminder of the
Derby penalty system
. Any penalties picked up by the leaders from now on will be served at the station incurred - which could have decisive consequences.