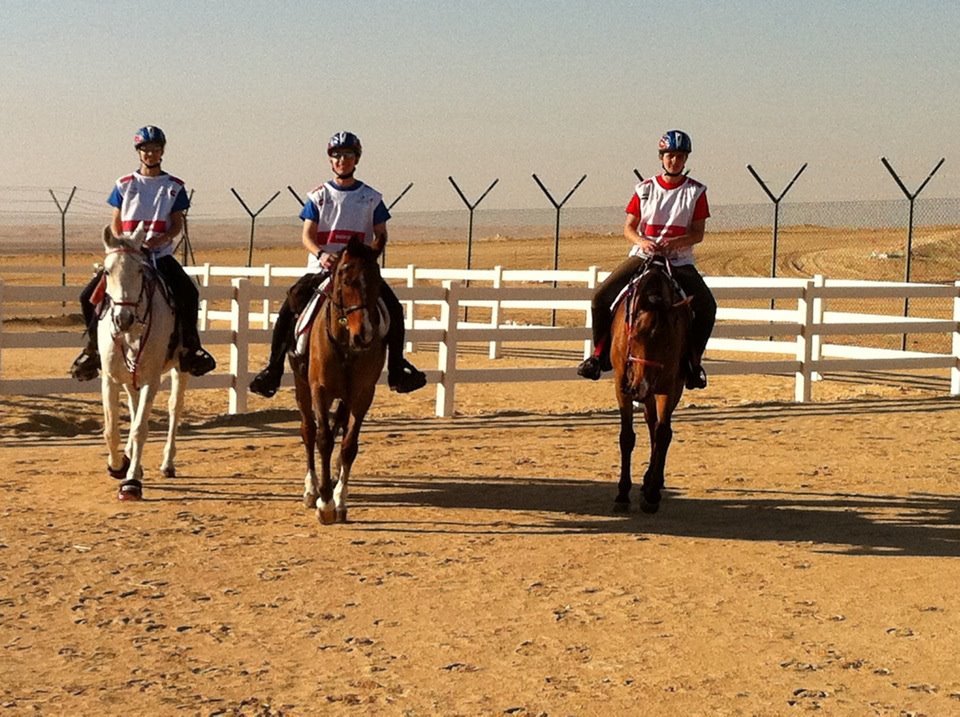 December 5:
Steven Hay (USA)
Arrived in Abu Dhabi about 8:30. Great, easy trip. I'll go out with the crew tomorrow and do the early feeding
Dessia Miller (USA)
Not sure if too many people realize this, but one of the US horses, Cody Canuck is Canadian bred! So we have two Canadian horses competing at the YR World Champs!
December 6 6:
Mary Katherine Clark (USA)
Rode all the American horses this morning. Al was wonderful and read to go. I love that horse.
Melody Blittersdorf (USA)
It has been an amazing last few days here in Abu Dhabi. Beautiful weather, Horses and riders doing great ! Yesterday we went to several Camel sauks (pretty much a racing Camel tack shop) Today We went to the worlds fastest roller coaster. Of course all this after they ride and we spend tons of time at the BARN !!!
We are having a blast with Canada in our barn : )
Kelly Kimbler (USA)
The team went out on their first training ride today in the desert. It was sunny and hot! Wide open trails with car driving along. A little different then what we are used too!
After a full day at the barn the OC treated us to a private party at Ferrari world...home to the worlds fastest roller coaster!!!!!! Really fun day!