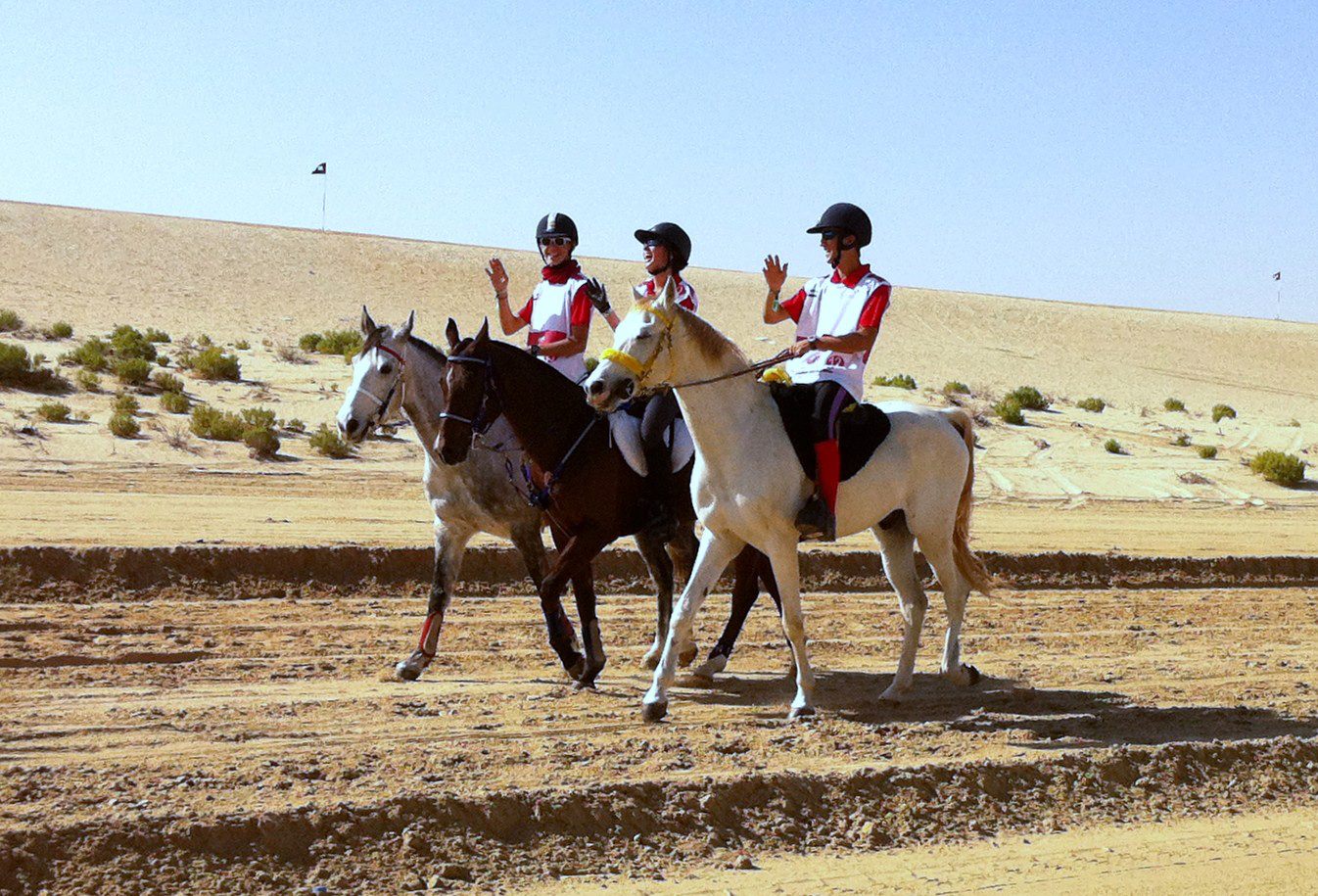 El Raid Blog
December 6 2011
"The Raid junior Spanish team, current European bronze medalist, has departed from the airport to Abu Dhabbi Liege, where on Saturday December 10th will take place on Junior World Championship in the discipline, in the International Endurance Village, Al Wathba of Abu Dhabi.
A total of 120 miles in extreme desert plain in its entirety that are absolutely for our riders and horses. Up to 33 countries have announced their attendance.
Yebra Quico convened to represent Spain's Champion Maria Ledesma with Us-Hamir, Marc Oliva with Jep Embaucadora, Gil Bereguer with Lucero Miki and Mariona Naranjo with Tra Clica, while this last horse has not been authorized to take Emirates flight to Dubai by the authorities, who have not been given good permits the Generalitat de Catalunya and the Directorate General for Agriculture and Livestock. "
Source FEI.