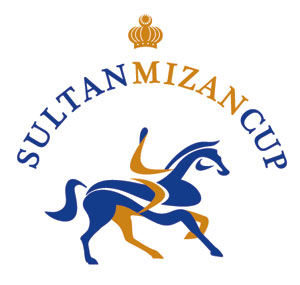 The three-day event will kick off on 7 October 2011 at Terengganu International Endurance Park (TIEP), Lembah Bidong, bringing the public a fun-filling carnival and concert by local artistes
KUALA LUMPUR, October 4 - Sultan Mizan Cup formerly known as Terengganu Sultan Cup Endurance Challenge is a world-class event that has always been more than just a sport of endurance for horse lovers. It brings together sports and entertainment in a single venue catering to people from all walks of life.
This year, Sultan Mizan Cup is back again with more fun-filled activities and a series of entertaining events at the Carnival on 7 to 8 October 2011 that is meant for the whole family. Among the activities scheduled are model horse colouring competition by secondary students, Pony Club Mounted Games Challenge, colouring contests for kids, face painting, coral and marine life exhibition, carriage rides, food and game stalls, street soccer tournament and many others.
The public should be on the lookout at this event for the model horse colouring competition. The horse model made from fibre glass is as big as the real-life horse. The students will have to create a piece of art reflecting the theme of the event – the exquisite and beautiful corals of Terengganu.
The carnival is specially designed for the whole family, and kids will get to enjoy the fun offered by the many activities. Both children and adults will have their share of excitement as they watch Pony Clubbers from Terengganu face-off each other in teams to win the Pony Club Mounted Games Challenge which will be held over 7 and 8 October.
The street soccer tournament, also held over two days, will see footballers under 18 years old competing on Friday, 7 October, and the open category will be on Saturday, 8 October. Winners from both categories will be awarded with cash prizes. Advance registration is required for all those who are interested in joining this fun and healthy tournament.
Set to rock Lembah Bidong with performances by popular artistes such as Faizal Tahir, Hujan, Bunkface, Shiha Mentor5, Black Mentor3, Faizal AF4 and many more. the concert this year is from 8.00 pm to 11.00 pm on 8 October.
The carnival which admission is FREE opens on 7 October from 3.00 pm to 10.00pm and 8 October 2011 from 9.00am to 10.00pm.
Sultan Mizan Cup with its new brand identity is set to cement itself as the most important event in Terengganu and the premier endurance event in the nation. It is being repositioned as a world-class premier endurance event that is important for the region.
The CEI 2* Sultan Mizan Cup run over a distance of 120 km with five phases over undulating terrain. The endurance race has a time limit of 12 hours including holding time totalling 210 minutes at the first four vet gates. The first phase is 30 km, second phase is 25 km, third phase is 20 km, fourth phase is 25 km and the fifth and final phase is 20 km.
His Majesty, Yang DiPertuan Agong Tuanku Mizan Zainal Abidin, an endurance aficionado, will be competing at the 2011 Sultan Mizan Cup.
More than 60 riders are expected to compete this year for a total prizemoney of USD68,000.00 which has been doubled since last year. The first prize is USD20,000, second is USD14.000, third is USD10,000, fourth is USD6,000 and the fifth prize is USD4,000. The winner of the Best Conditioned Horse will receive prizemoney of USD14,000. Malaysia is fielding the biggest contingent and the other riders are from Argentina, Australia, Chile, Czech Republic, Indonesia, Singapore, Thailand, United Arab Emirates and Uruguay.
For media enquiries, kindly contact:
Ms. Wai-Fai Lo
Head of PR, Asia Promote Ventures
M: 012-209 0068
E: waifailo@asiapromote.net
Noor Nazatul Janah Bt Mahmood
PR & Event Manager, Asia Promote Ventures
M: 012-940 5848
E: nazatul@asiapromote.net