By Endurance.Net
January 6, 2008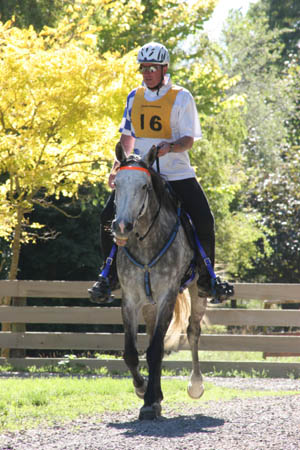 photo: Paul Jeffries at 2007 HOY
Paul Jeffries & Rhan won the South Island Championship CEI*** at Hawarden, New Zealand on January 5 in a time of 10:23. Rhan also won the Best Conditioned Award, having finished his 12th career 160km event.
Second and third place finishes went to Kylie Avery riding Silans Jasark and
Phillip Graham on Wolfgang Amadeus.