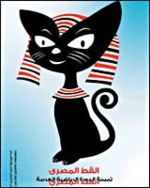 "The UAE Equestrian and Racing Federation has nominated the following
UAE riders for the 120-km endurance ride to be held as part of the
11th Pan Arab Games on November 19, 2007, at Saqarah Club Endurance
Village, Cairo, Egypt.
The riders include Sheikh Hamdan bin Mohammed Al Maktoum, Sultan bin
Sulayem, Mubarak Khalifa Al Shafya, Mohammed Ahmad Ali Al Subose,
Majed Mohammed Salman Al Sabri and Abdullah Thani bin Huzaim.
The first four riders are included in the Team Event category.
The Pan-Arab Games are one of the most important regional multi-sport
event held in the Arab world, with the first Games being held in 1953
in Alexandria, Egypt."
[More ...]