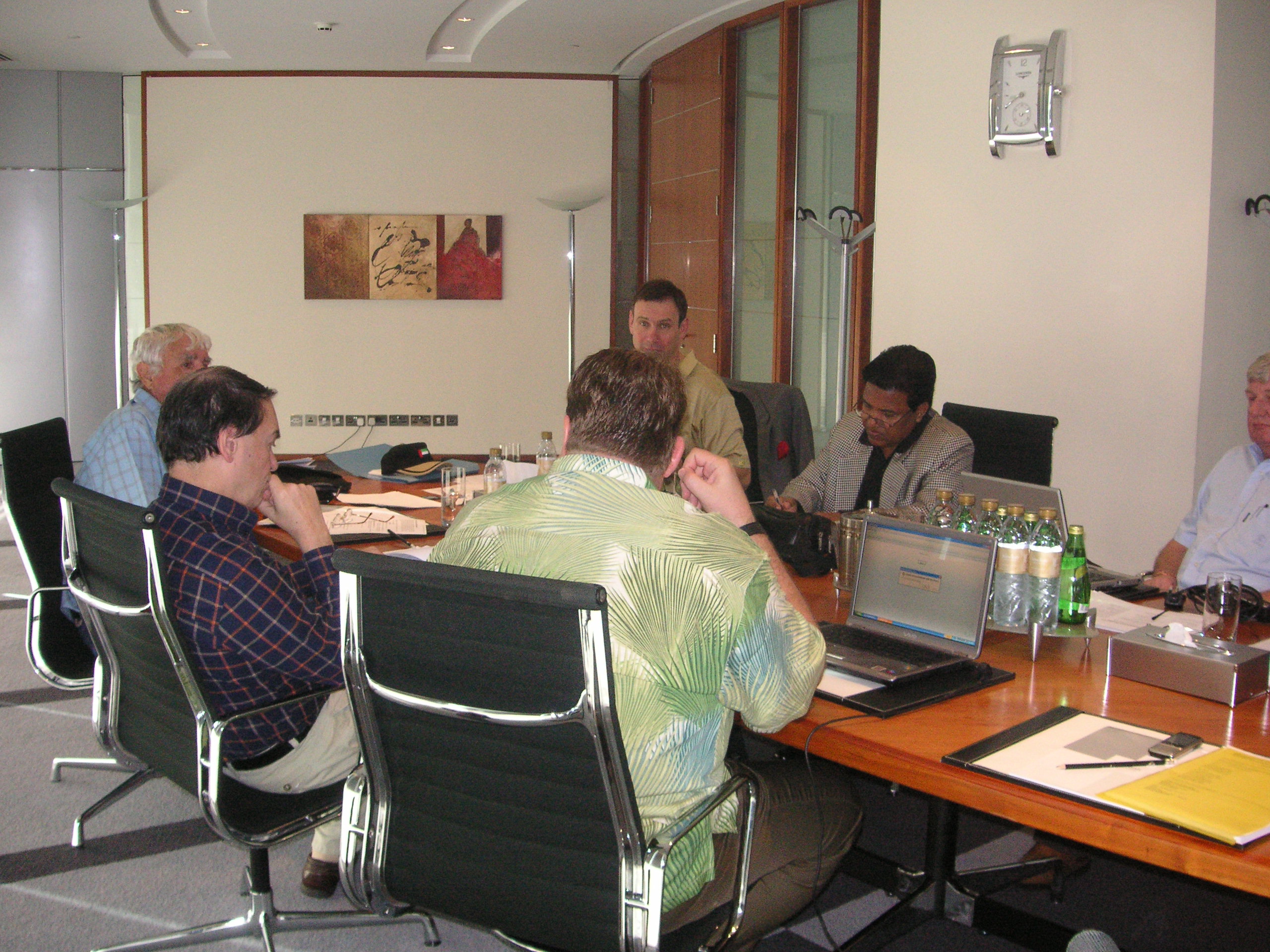 FEI Press News
The six Endurance Task Force Chairman (pictured above) are now making final checks to the document that contains their proposed rules changes in advance of it being circulated to the FEI Technical Committee members for Endurance. Throughout the period of review the Task Force has operated as an independent body and has been in touch with a wide cross section of people involved within the discipline.
The document, which is in the form of a new Endurance Rule Book contains proposals for change in the following areas:
Phase distances, hold times, rest periods and number of vet gates
Course design
Abandonment of Events
Time and record keeping
Forbidden Assistance
Dress Code
Weights
Retirements
Competition Distances related to *Rating
Horse and Rider eligibility to FEI events
Mandatory Rest Periods for Horses
Horse Log Books
Championship Qualification
Team numbers
Veterinary Examinations
The proposed changes have resulted in amendments being suggested to every page of the existing FEI Rules for Endurance Riding (2005 edition).
Mrs Ruth Carlson, Acting Chair of the FEI Endurance Technical Committee commented, "I am very happy that the work of the Task Force has been a success and I look forward to reading their proposals. On behalf of my Committee I would like to thank the Task Force members for all their hard work and thought put into the project"