Endurance riding press, rides, news around the world... presented by Endurance.Net
Wednesday, March 24, 2004
TYX Passes
On Saturday March 20th, the Arabian race world was sad to lose another star, when Tyx (SAMTYR x DIMFIXA), owner by Flight Leader Farm in Texas, died of a massive heart attack. TYX was standing at the farm owned by David Kaden and Tracy Webb. TYX (1986) has sired some notable endurance horses, among them, Shahdon, winner of the 2003 AHA 100 mile National Championship and BC; Maqina, winner of the 2003 Japan Cup and BC; Celebracion, winner of the FEI 80km race in Norway 2/04 & BC; Tycker Tape won BC in his first race in Japan; Dunedust, winner of Renegade III and Cow Tanks III ridden by Alyx Luck; and Proud Legacy, winner of the 2003 Kings Forest FEI ride in England. Flight Leader Farm has a supply of frozen semen at Colorado State University so the Tyx progeny will continue.

 August 20 2019 by Merri Melde-Endurance.net When you see her stats: over 15,000 AERC miles, being a member of the USA squad that atte...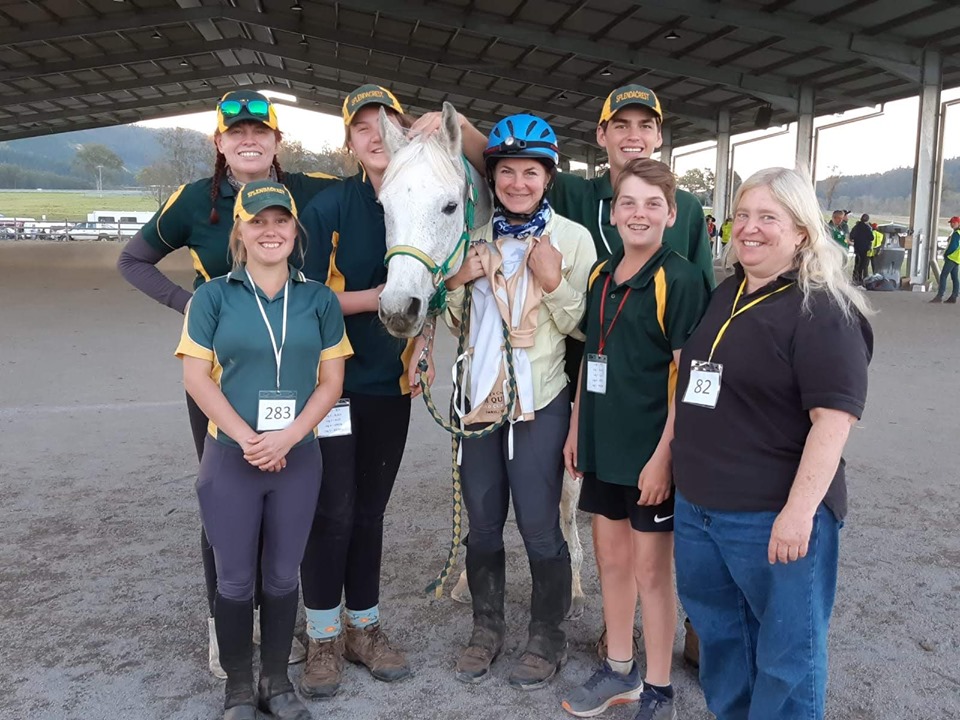 September 13 2018 Real Federación Hípica Española have sent a protest letter to Sabrina Ibañez, Secretary General of FEI, regarding the ca...

Everythinghorseuk.co.uk - Full Story 04/01/2019 Readers Blog: Anne's story Written by Anne Binnendijk Mongolia, the country with f...