On August 3 and 4th. Guatemala National Federation had our longest Endurance ride for this season. The event was hosted at the Rancho Guayacan facilities which provide an amazing atmosphere for a night ride. The 1* and 40km Ride where started early in the afternoon. Guatemala´s south cost hot and humid weather commanded a smart strategy by riders to maintain pace and care for the horses. Unfortunately some combinations faced elimination early on, with only 1 rider finishing the 80km Ride. Damyan Serovic on his Experienced mare Moka finished at a speed of 14.65 Km/h.
The 2* ride was started at 5 Pm with a bit better temperature conditions. During the whole night Jaime Mansilla on Maximus HEP and David Castañeda on Gallardo, dueled for the lead. Making for a very exiting ride that had all spectators on their toes. Both riders finished the loops within seconds of each other, with Gallardo showing faster recoveries. However at the end it was Maximus HEP long stride that took the win. Jaime and Maximus finished at 18 Km/h, with David and Gallardo not far behind. Gallardo took home a well deserved Best Conditioned award.
To close the event Eric Vasquez riding Rashid OV, made a splendid job of managing his horse and winning the 2* Young Riders event, accompanied by the lights of dawn.
Our next event will be on October 5th. On which our national youth championships we held.
Full Results of the event
40Km
1 Luis Miguel de la Roca Carmeloo (BC winner)
2 Paola Estrada Divina
3 Miguel de la Roca Jallardia
4 Oliver Madrid Tsuki
80Km CEI1*
1 Damyan Serovic Moka (BC Winner)
120Km CEI2*
1 Jaime Mansilla Maximus HEP
2 David Castañeda Gallardo (BC winner)
3 Pedro Moran Forte
120 km CEIYR2*
1 Erick Vasquez Rashid OV (BC winner)
Text by Tuni Briz
Photos by
Gaby Zibara
Fernando Paiz L
Stephanie Aizenstatd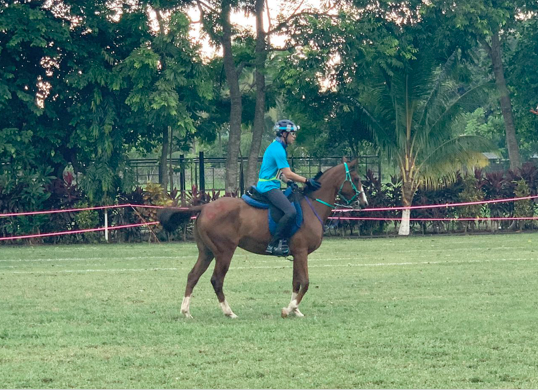 Jaime Mansilla/Maximus HEP, Winners of the CEI 2* photo Stephanie Aizenstatd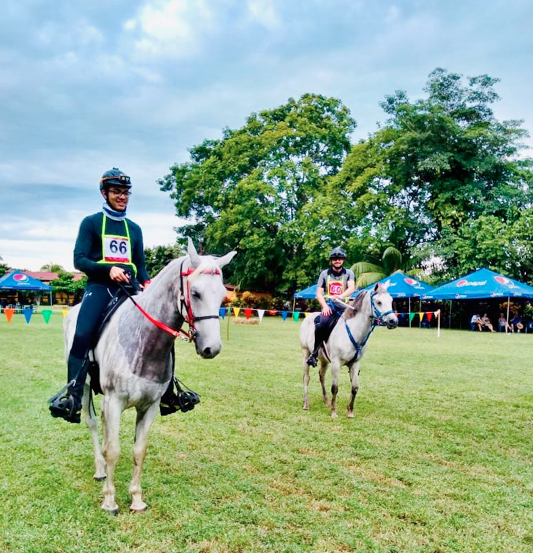 David Castañeda/Gallardo 66 and Pedro Moran/Forte 60. Getting ready to start the 2* Photo Gaby Zibara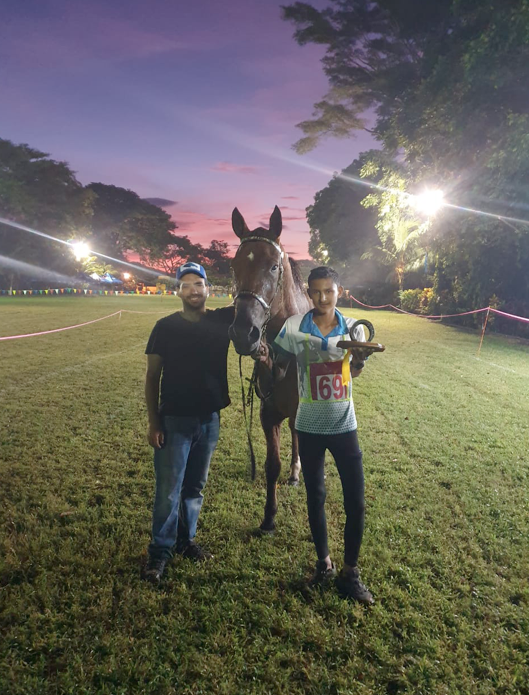 Fernando Paiz and Eric Vasquez with Rashid OV winning as dawn looms on the horizon. Photo F. Paiz