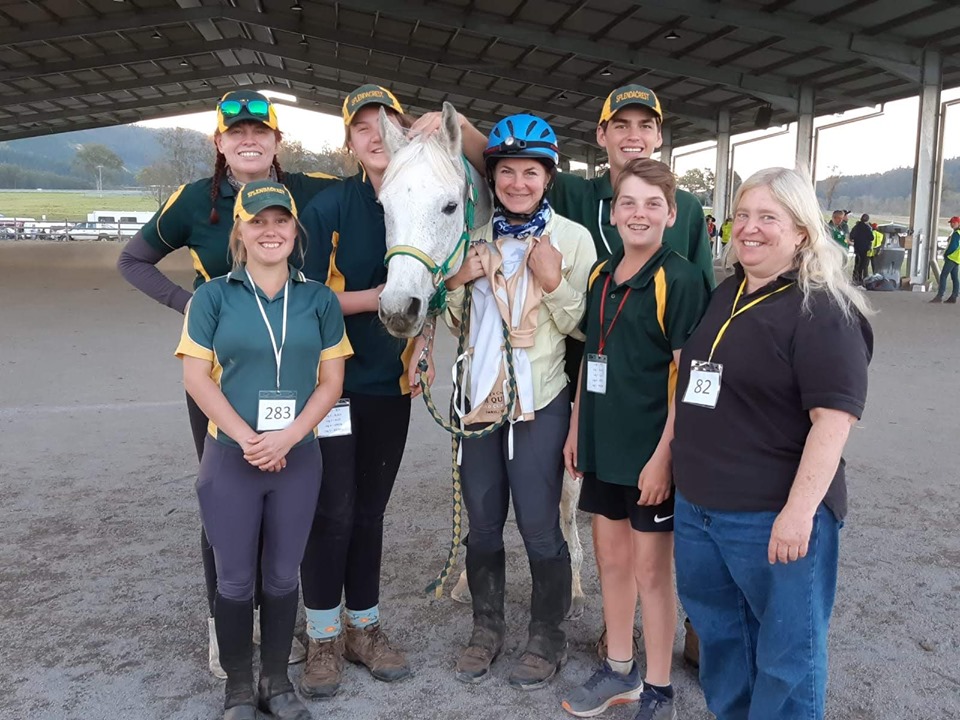 August 20 2019
by Merri Melde-Endurance.net
When you see her stats: over 15,000 AERC miles, being a member of the USA squad that attended every World Endurance Championship from 2004-2016 (Dubai, Germany, Malaysia, USA, Great Britain, France, Slovakia), finishes and medals in multiple World and Pan American Championships, AERC Championship and National Best Condition titles, 2015 nomination by the Arabian Jockey Club for the HH Sheikha Fatima Bint Mubarak Ladies International Award in Endurance, and the 2017 Maggie Price award for excellence in Endurance - just to name a few accomplishments - the only thing surprising is that Meg Sleeper just rode in Australia for the first time this year.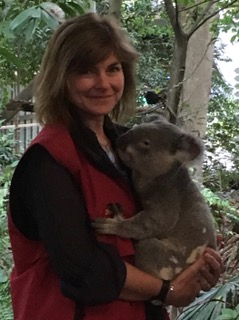 Crossing the ocean to set foot and ride on her final continent (not counting Antarctica "I don't think there are any rides there"), Meg - well known in the USA and around the world for riding her highly successful homebred endurance Arabians - completed the 100-mile Tom Quilty, Australia's premiere 100-mile ride, on July 13, in Imbil, Queensland.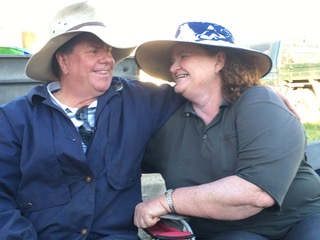 Her mount was Jay Randle's Follydown Gai Emerald, a 21-year-old mare by Gai General X Formosa Park Faberge. The mare - the oldest horse in this year's Quilty - had previously completed the Quilty in 2013 and 2015. Meg said, "I got to ride her two days before the Quilty when I got to the farm. She was great. She definitely thought she knew a lot more than I did. And she may have, I don't know," Meg laughed. "We did kind of come to terms in the ride, that I got to pick too. She actually accepted that very gracefully and she was simply fantastic all day. She was very experienced. She's packed tons of kids around on different rides. She was just really professional and totally knew what she was doing."
Seven of Jay's Splendacrest endurance horses started the Quilty, with five finishing. Numerous 'students' of Jay's accompanied the horses to ride and crew. "Jay has quite an amazing program, bringing kids along, from basic beginner riding to 100 mile rides. It was really fabulous just watching and meeting her and all the kids." 

299 horses and riders lined up at the starting line of the Quilty at midnight. Why the midnight starting time, common in Australia and New Zealand for 100 milers? "Because it is so much fun starting in the dark on a fresh horse!" joked Aussie endurance rider Linda Tanian. But seriously. "It is about utilising cooler weather conditions, tradition, [and] getting finished in daylight if possible," Linda said, "as it can be mentally tougher going into the dark when both rider and horse are getting tired."

Meg rode "Emma" at what she felt was a very easy moderate pace throughout the Quilty. "The mare felt really strong, but I had never ridden her before. So I ended up deciding partway through the ride that if we're walking down a hill - there was a lot of elevation change in the ride - I'm just going to get off and walk her. And I let her eat as we went along.
"I hadn't really realized we were pretty competitive. We weren't anywhere near the front, but it was interesting, because I came in thinking, wow, I just had this really mellow lovely day; I got to see beautiful birds, the trail was gorgeous, and it was impossible for me to tell who was in what weight division. That's not why I was there, I didn't particularly care that much anyway. 
"Coming in on that last loop, another rider asked me, 'How many more loops do you have?' I said I was on my last loop. And he said 'Oh, wow, I hope someday I can finish in the daylight.' 
"And I suddenly felt so lucky! I'd had a great day, it just felt very peaceful and comfortable."
Meg and Emma did finish in the daylight, after just under 14 hours of riding, around 50th overall (of 194 finishers), and 23rd in the middleweight division. Five of the seven Splendacrest horses finished the Quilty, and Emma was the toast of the stable.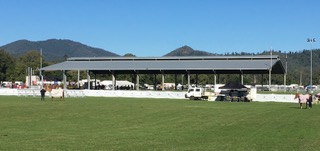 Meg had high praise for the facilities at Sterling's Crossing Endurance Complex, built by long-time endurance rider Matthew Sample three years ago. The premises have a 60m x 40m fully lit, undercover area; a large pavilion for horse exams and jogging; permanent overnight camping sites; air-conditioned amenities block with toilets and showers; bathrooms with radiant floor heating; large, level, well-maintained and grassy outdoor areas; and direct access to some of Australia's most desirable forestry trails.
Meg ranks the Quilty as one of the tougher 100-mile rides she's done - and one of the most enjoyable. "The ride was amazing on so many levels. One thing I have always found special about international riding is learning how similar we all are and how friendly everyone is on trail.
"Everybody, all day, whoever you passed, would say, 'Good luck to you.' It was really striking to me how encouraging everybody was."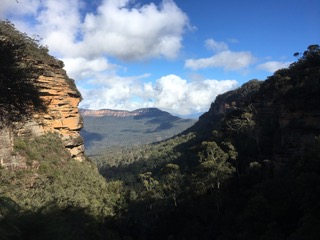 When asked what's next on her Bucket List, Meg indicates the horizon is limitless. "What i'm trying to do is, any opportunity that comes, I'm trying to take it," she said. "That's my goal. 
"There are always some rides that you just go - wow - that was a rough day. But I learn something from every ride, and the people are always great wherever I go. I just love going different places, and this one was definitely one of the most special things that I've ever done."