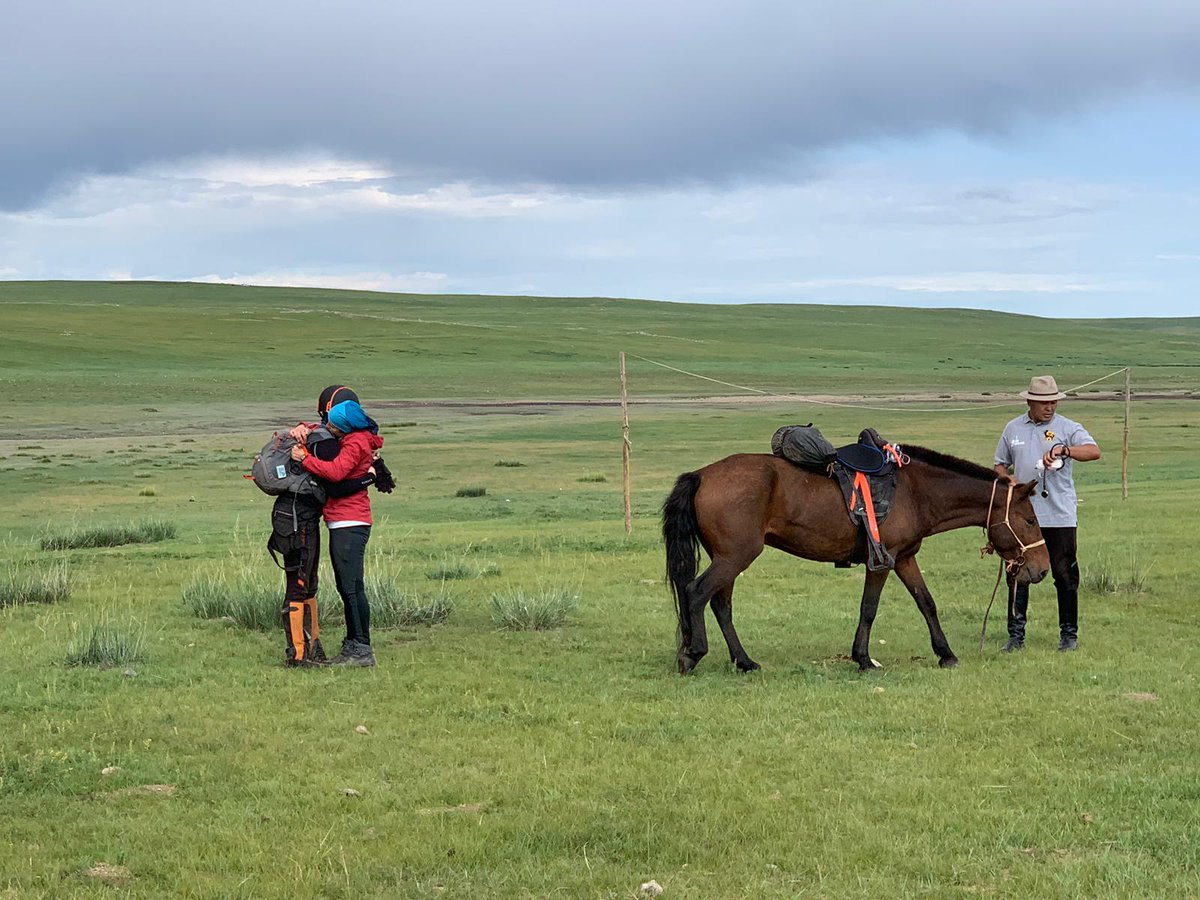 RoisinScribbles Journal - Full Article
Published on 13th August 2019
Welcome to the update for Day 7!
The big surprise today, for me at least, was the sheer volume of riders getting off their horses and throwing in the metaphorical towel.
Alanna Watt and Holly Rivett join Molly Pearson, Ava Drake and Sam Franklin in the adventure class.
Anne Binnendijk, Abbi Bell, Patti Long and very surprisingly Ahmed Al-Ghurair retired. Harriet Bond, Erin Nagle, Rendel Rieckmann, Ella Mildon, Jacqueline Knopfel, Sally Conway and Naomi Crombeem accepted defeat and gave up on the adventure class. They join Pip Chisholm and Vasin Govender. Why did Ahmed suddenly bin and get in a car for Ulaanbaatar? Nobody seems to know.
Why at this late stage have so many riders stopped racing? I suppose it is easy, watching the race from afar, to feel like it is nearly finished. It is, for Robert. Lots of these riders are still at least two days away from the finish line, which after seven days of spending every daylight hour on a series of naughty little horses, has understandably lost a lot of its allure.
Sympathy to those who have Just Had Enough - sometimes accepting defeat is harder than carrying on. Well done for making a tough decision. Props to those who are hanging on in there, also - many riders who don't get an official finish for whatever reason reappear on the start line at a later date. It's hard leaving something so enormous unfinished.
What about the front of the race?
Today, like yesterday, belongs to Robert Long who continued to pull away in spite of the heat, the fierce competitors behind him and the distance he has ridden. How has he done it?...
Read more here:
https://roisinscribbles.journoportfolio.com/articles/2019-mongol-derby-race-update-day-7/
See all updates here:
http://www.endurance.net/international/Mongolia/2019MongolDerby/