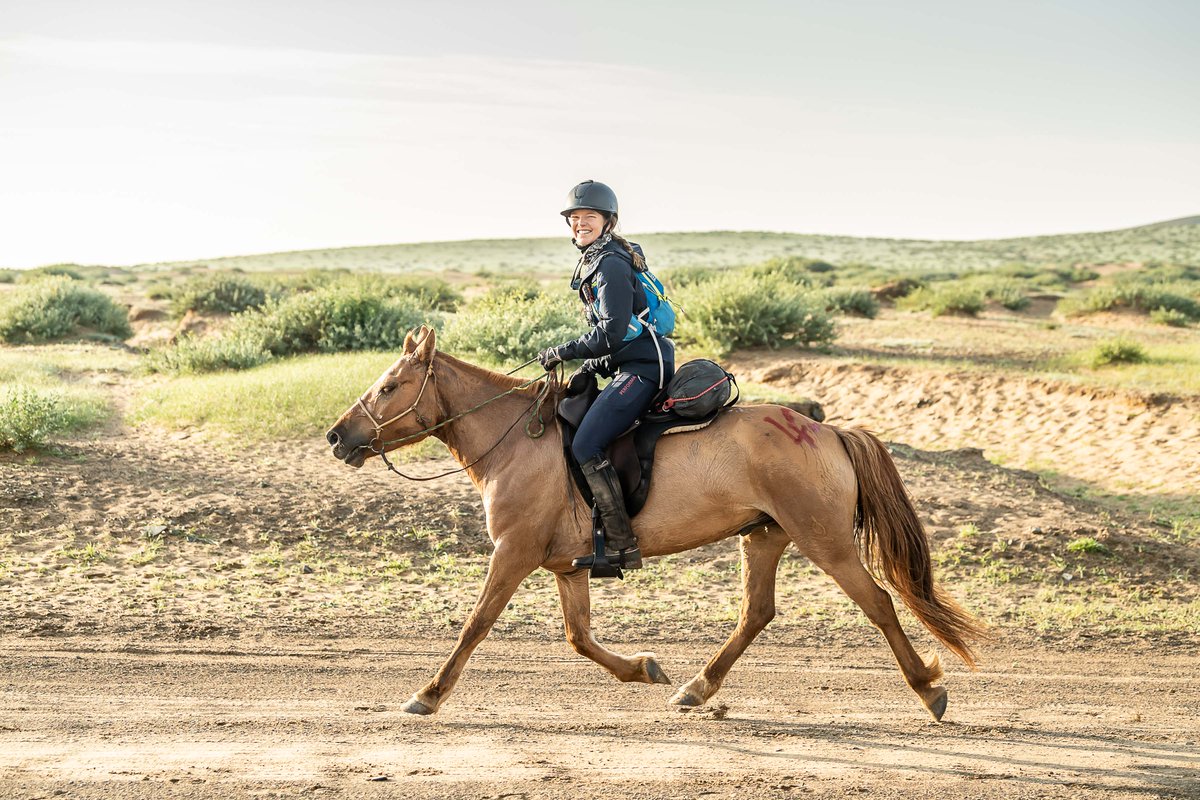 RoisinScribbles Blog - Full Story
Published on 11th August 2019
by Roisin Magee
Welcome to Day 5 of racing!
You have to take your hat off to these riders. Although day 5 is when the reality of the distance starts to bite, it has taken this long for one of the front runners to succumb.
Sally Conway started the day at the front of the race, but she finished it in the blood wagon. What on earth happened? Radio silence from the organisers. She's in UB presumably being checked out by doctors, so possibly an involuntary dismount - rotten, rotten luck and wishing her the speediest possibly recovery. The race won't be the same without this gritty cowgirl from Taroom, Queensland (Australia) raising money for mental health awareness and support in rural communities. A fantastic cause as this is a serious issue for country people living in isolation - you can donate online here.
Naomi Crombeem joined her; less of a surprise only because Rachel Roman had been forced to leave her behind at HS12 earlier in the day. She's sick. No further details here, either, but every year as exhaustion kicks in riders' bodies start to fail in a variety of weird and wonderful ways. This can be chafing, injuries, heatstroke, hypothermia or just a plain old spot of puking and … I won't go into details. Alanna Watt's mum reads this with her cup of tea in the morning.
What riders who are not experienced in ultra-endurance events (that's everyone other than Sampie as far as I'm away) may not realise is that you don't always get fair warning. Everything is manageable until it suddenly isn't and tired riders do not have razor sharp reflexes...
Read more here:
https://roisinscribbles.journoportfolio.com/articles/2019-mongol-derby-race-update-day-5/?fbclid=IwAR04rnBh4GkpkSsnApe655Oclg3ah3vT3ZV5xFyjK5-7GSz7I4efkno01_o
Follow the race here:
http://www.endurance.net/international/Mongolia/2019MongolDerby/