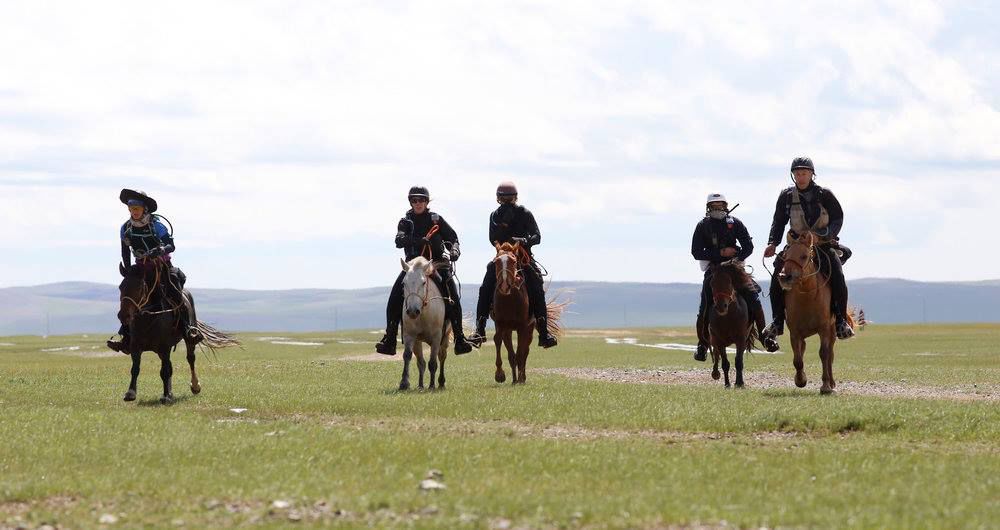 The Adventurists photo
Trib.com - Full Story
Elise Schmelzer 307-266-0574, elise.schmelzer@trib.com
Sep 10, 2017
It was pure joy galloping across the Mongolian grassland through cold rain and wind, a freedom unlike any other Rick Helson had experienced, a freedom worth the bowel issues to come.
Helson, a public defender from Sweetwater County, had traveled thousands of miles to try his hand at the self-proclaimed toughest horse race in the world. The event's premise is simple and insane: draw a handful of riders from around the world, supply them with a fleet of semi-wild horses and give them 10 days to race 600 miles across the Mongolian steppe.
"The horses just ran and ran, that was an incredible feeling," Helson recalled Wednesday, safely back in his Rock Springs office. "They just have heart like you haven't seen."
Helson had few expectations when he arrived for the race, modeled after a postal route created by Genghis Khan in the year 1224. Competitors even ride the same small, sturdy breed of horses that carried Khan to victories across the continent.
"I'm just old enough to know that it's not going to be like I expect," the 59-year-old said with a chuckle...
Read more here:
http://trib.com/news/state-and-regional/sweetwater-county-public-defender-competes-in-the-toughest-horse-race/article_9cc39c3f-9a77-50f4-a909-554f3128b056.html