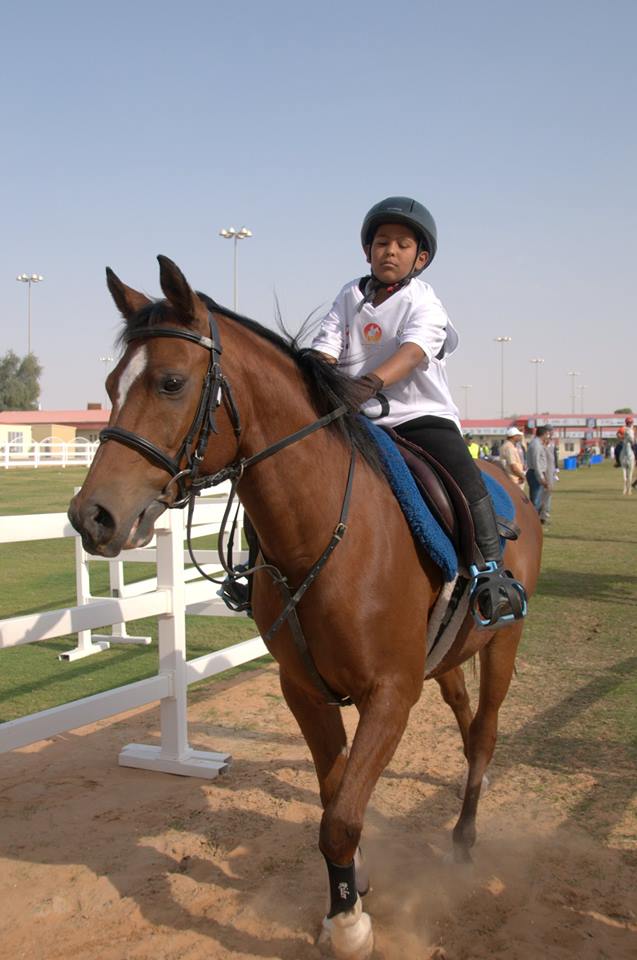 Boudheib Initiative Endurance
January 20 2017
Today Boudheib Endurance Village saw the start of yet another initiative endorsed by H.H. Sheikh Sultan Bin Zayed Al Nahyan.
The Boudheib Academy for young Emirati students launched the first in what is to be a series of 'beginners endurance rides'. The course was set for 12km consisting of 2 loops with a vet check at the 6km stage. The young riders, ranging from 10 to 18 years of age, were charged with saddling their own mounts before setting off in 3 staggered groups at only walk and trot (cantering would amount to disqualification), frequent essential water stops along the way and attending to their horses needs at the finish (no grooms participation allowed).
The ride has been a resounding success, no disqualifications, and a fine time was had by all. On completion one young rider, when asked if he'd enjoyed it said 'it was perfect!". A great experience that these future endurance stars will remember for the rest of their lives and at the same time understanding the respect for their partner, the horse!!
Huge thanks go to Boudheib Academy trainer Kieran Treacey for the care and energy that he put into creating this event and the welfare of both his students and horses - congratulations Kieran.