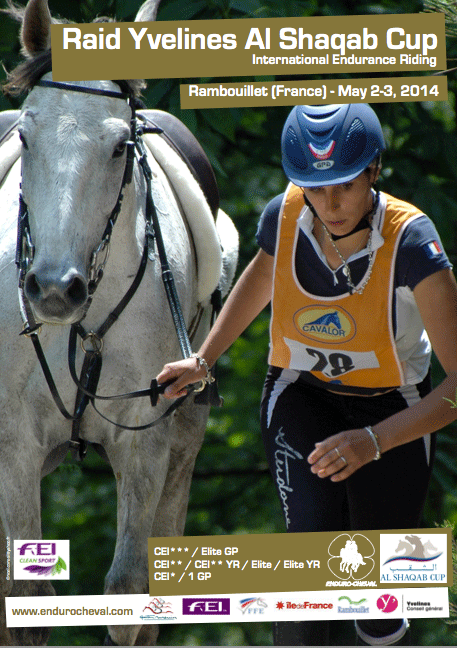 Next 2 and 3 May will be held the "Raid Yvelines Al Shaqab Cup", i.e the traditional (29th edition) international Endurance appointment in Rambouillet, which the Qatari Stud Al Shaqab has joined as a partner of the CEI***.
A positive partnership since the association Enduro Cheval, who has negotiated this partnership without any other consideration than the use of her image, receives assistance to optimize the organization of the 2014 edition, which offers this CEI*** support of French national selection for the World Equestrian Games, but also a CEI**, a CEIYR** and two CEI*.
Optimization that will delight the two hundred expected riders, the public, the exhibitors and the institutional partners of the association (the Yvelines General Council, the city of Rambouillet, the Regional Council of Ile-de-France, the Fédération Equestre International, the French equestrian Federation), and all towns and villages invested in the race.