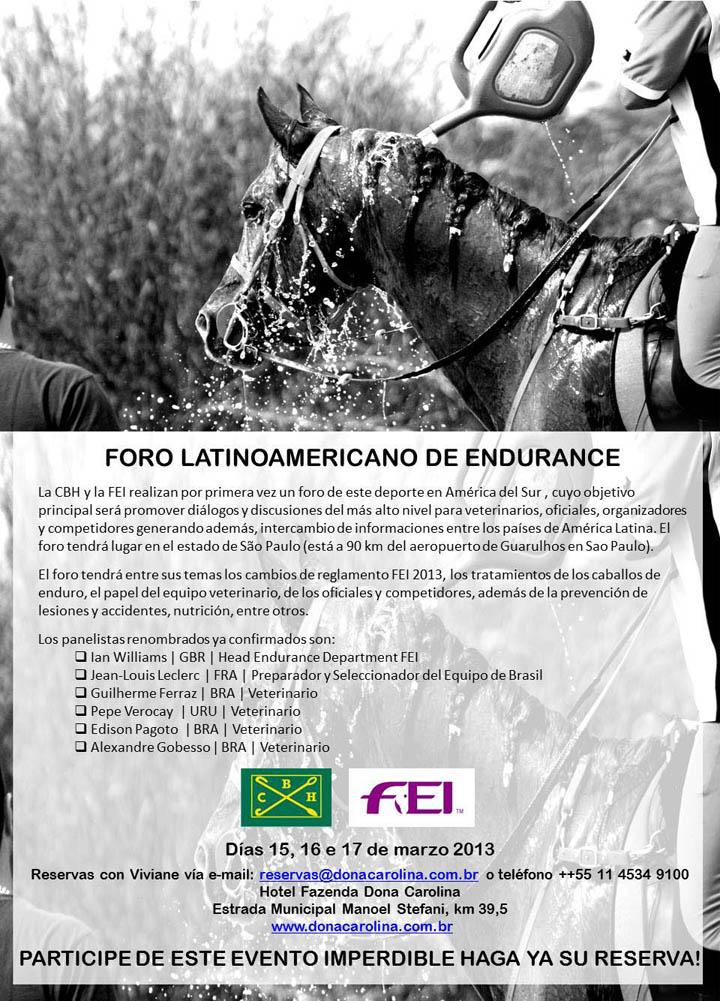 The CBH and FEI for the first time will hold a forum March 15-17 2013 in South America whose primary focus will be to promote high-level discussions for veterinarians, officials, organizers and competitors, generating information exchange between the countries of Latin America.
The forum topics will cover FEI Regulation 2013, horse training endurance, the role of the veterinary team, the officials and competitors, accidents and injury prevention, nutrition, among others.
Panelists include Ian Williams, Head Endurance Dept FEI, Jean-Louis Leclerc, Brazil chef d'equipe, and veterinarians Guilherme Ferrza, Pepe Verocay, Edison Pagoto, and Alexandre Gobesso.
For more information, see
http://www.enduroonline.com.br/forum_latino_americano_de_enduro_equestre2013.php