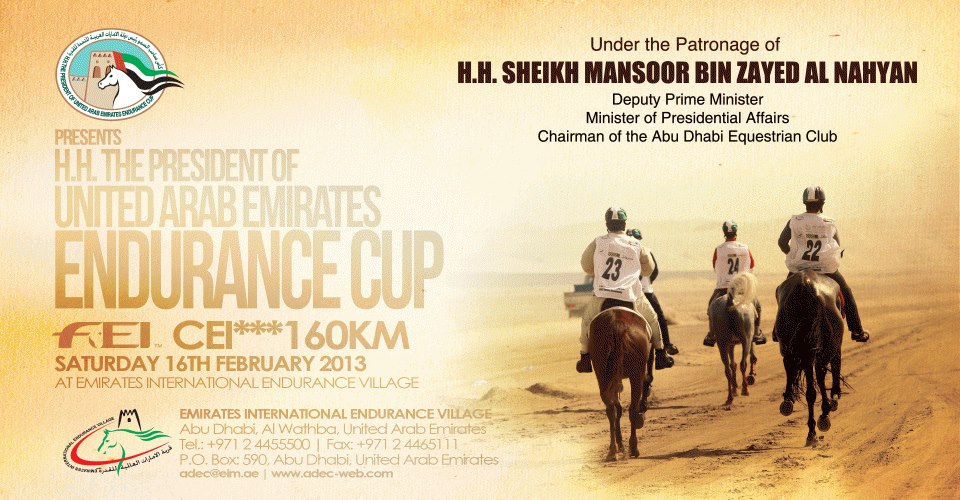 February 10 2013
USA Young Riders
Jessica DiCamillo
of New Mexico and
Devan Horn
of Texas arrived in Abu Dhabi on February 9th in anticipation of riding in the February 16th 160-km Presidents Cup. Jessica will be riding DJB Black Al Badi (aka Diesel), owned by Darolyn Butler, and Devan will be riding CJS Maverick, owned by Jason and Ceci Butler-Stasiuk. Ceci has been in the UAE the last couple of weeks, riding in endurance races on horses owned by Shaikha Madiya.
"Jason and the ponies arrived safely and in very good health," Ceci said this morning. "And so did the rest of the of the young U.S. team!!! They where both bright & bushytailed after such a long trip!! We are all very privileged to be here as an endurance family."
Ceci will also ride in the Presidents Cup on one of Shaikha Madiya's horses, where over 200 entries are expected.
For coverage of the Presidents Cup follow:
http://www.endurance.net/international/UAE/2013PresidentsCup/