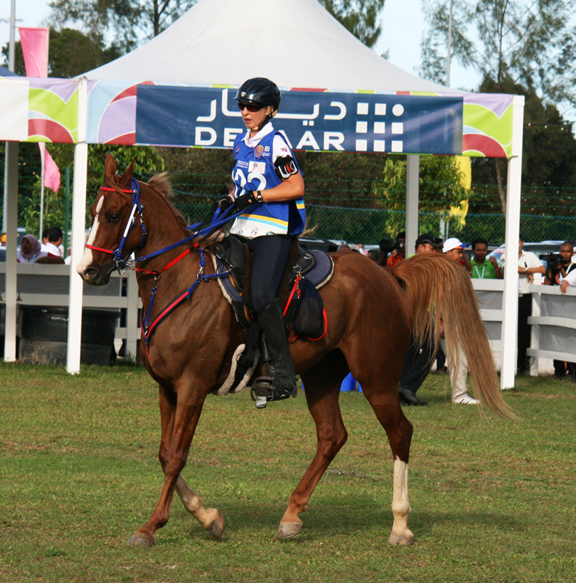 photo: Kathy Brunjes riding Theatric at the 2008 World Endurance Championship in Malaysia
Kathy was a true athlete, a generous and sincere woman. A class act.

She will be remembered lovingly by her friends and family and many around the world who shared her commitment to the sport of Endurance.

Kathy, you will be missed.

Steph
Endurance.Net