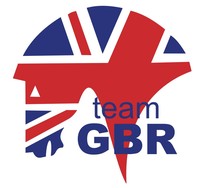 Horsemart.co.uk
An Online auction has been launched by Equestrian Team GBR to raise funds to send the British Team to the World Equestrian Games in 2010. The site includes exclusive gifts, experiences and a huge array of items that will appeal to everyone. The auction forms a major part of Team GBR's fundraising initiatives, which are now gathering momentum.
There are a number of lots on the site already that you can bid for. Items include the chance to join the eventing performance squad for winter training, a pamper day for two at Peter Jones in Slone Square, lessons with our equestrian stars, the 3ft tall Olympic mascot from Hong Kong and much, much more.
A World Equestrian Games includes the eight disciplines of dressage, eventing, show jumping, para-equestrian dressage, driving, endurance, reining and vaulting – for the British team this is more than 51 horses in total.
"The Games are being held in Kentucky, USA, the first time they have ever been held outside Europe," comments Will Connell, Equestrian Performance Director. "To send a full team and remain one of the top equestrian nations in the world, we need your help. All proceeds of this auction will go towards sending the team to the Games and supporting our talented riders in their quest to compete and win on the World stage. Without your help we will not be able to send a full team."
The Olympic and Paralympic teams are generously supported by lottery funding via UK Sport, but the non-Olympic sports of driving, endurance, reining and vaulting do not receive funding of any kind. GBP 500,000 is needed to support those teams and fund their trip to Kentucky next year.
The auction site has been launched with the generous support of the John Lewis Partnership who joined with the British Equestrian Federation as part of the British Olympic Association FTSE 100 partnership scheme.
The site is very easy to use, setting up an account will only take a few minutes and then you can start bidding straight away on any of the items. There is also the option to sign up for auction email alerts, to be the first to know about the exciting new lots being added to the site.
The British Equestrian Federation and all its member bodies are committed to sending a full team to the World Games and the auction site is just one way that people can get behind the Teams.
You can also show your support by joining Team GBR Ontrack. Supported across the British Equestrian Federation and launched in partnership with the equestrian Olympic and Paralympic teams via British Eventing, The British Show Jumping Association and British Dressage, Team GBR Ontrack brings together, for the first time, all equestrian and horse sport activity in the UK under one 'supporters club'. There are two options to join, either free or a one-off fee of GBP 20 which brings with it a range of exciting benefits for you and the teams.
Everyone joining the full membership option will automatically be entered into a prize draw to win a VIP trip the World Equestrian Games in 2010 and the first 500 members will get a unique black membership card.
Ontrack will officially launch at an exclusive fundraising event in the Cotswolds on 8 September. With a champagne reception, luxury lunch, showcase of all World Equestrian Games sports and the opportunity to meet stars of the past and future, this is a not be missed event. Details of how to buy tickets are available on the website.
Also look out for the exciting Team GBR raffle which will be coming very soon with the exciting first prize of a GBP 100,000 Olympic Horsebox and some great runners-up prizes too.
Visit the auction via www.equestrianteamgbr.co.uk and find out more about the other initiatives at www.teamgbrontrack.com.
Show your support:
o Bid on an auction item
o Buy a raffle ticket
o Join Team GBR Ontrack
o Buy a ticket for the first Ontrack fundraising day
It's all great value, only takes a couple of minutes of your time and will make a real difference to our equestrian teams while giving you some great benefits, gifts and prizes in return!