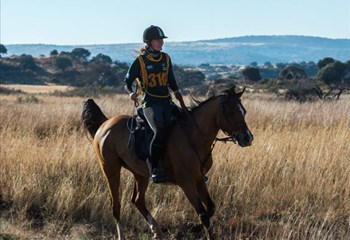 OFM.co.za
JOSCA HUMAN
11:32 Fri, 29 Jun 2018
People are making their way to Fauresmith in the Free State for one of the toughest endurance races of its kind.
Known as the Fauresmith International Endurance Race, over 500 riders and their horses enter each year, coming from all over the equestrian world. President of the Free State Endurance Ride Association of South Africa, Ronell Coetzer, says the distance of the race is 200 kilometres.
"Most of the people are going tomorrow. However, the race starts on Tuesday. It's a 200 km race done over three days," says Coetzer.
Coetzer says the riders and their horses will race for 75km on Tuesday, 75km on Wednesday and 50km on Thursday. She says they are expecting over 3000 people to attend this event, and most guest houses in the town have already been fully booked.