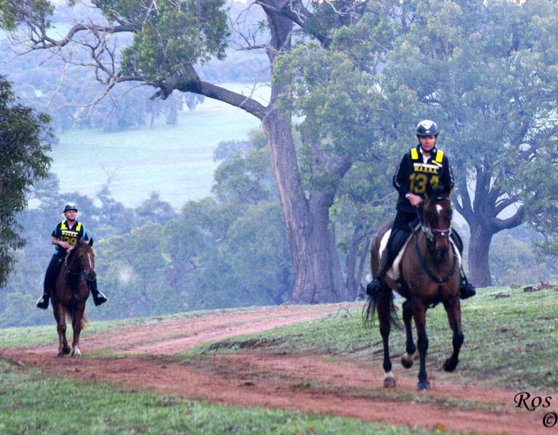 THE Gingin Endurance Horse Ride held on June 15 was a great success.
Once again the peace and quiet of Gingin town was disturbed by the rumble of floats and horse trucks of all shapes and sizes as they drove through the main street and headed up Cheriton Valley to the ride base at Jarrah Downs.
A total of 97 horses and riders entered the three rides - the 20 kilometre social ride, the 40km training ride and the 80km endurance ride.
About half of the riders had not been to an endurance ride before and it was wonderful to see so many new faces.
Riders came from as far afield as Denmark, Yerecoin and Geraldton.
Several local people entered the ride and a few pony clubbers completed the 40km ride for their 'K' certificate.
See your ad here
As for the horses, they came in all shapes and sizes and all ages.
The well attended 20km social ride was an easy pleasant ride and there was only one early pre-ride vet out.
However, the 80km ride was considered a tough and challenging ride because of the hills and the sand.
The motto of endurance riding is 'to complete is to win' and so there were 84 winners on the day.
[More ...]