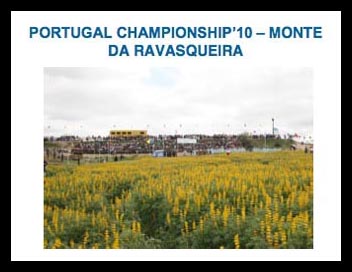 Wednesday December 16 2009
The 2010 Portuguese Championship - CEI*** 160 km Open - Team Trophy
will be held 15-18 April, 2010 at Monte da Ravasquiera estate, in the municipality of Arraiolos, Portugal.
In addition a CEI** 120 km and a CEI * 80 km will be held the same weekend.
The Monte da Ravasquiera has been linked to the family Jose De Mello
for several generations, and produces some of the best wine that the
Alentejo has to offer. The estate has organized and hosted the 1996
First International Friendship Driving Contest, and the 2006 Iberian
Driving Cup.
More Information at:
endurance.net/international/Portugal/2010NationalChampionship
Ravasqueira.com