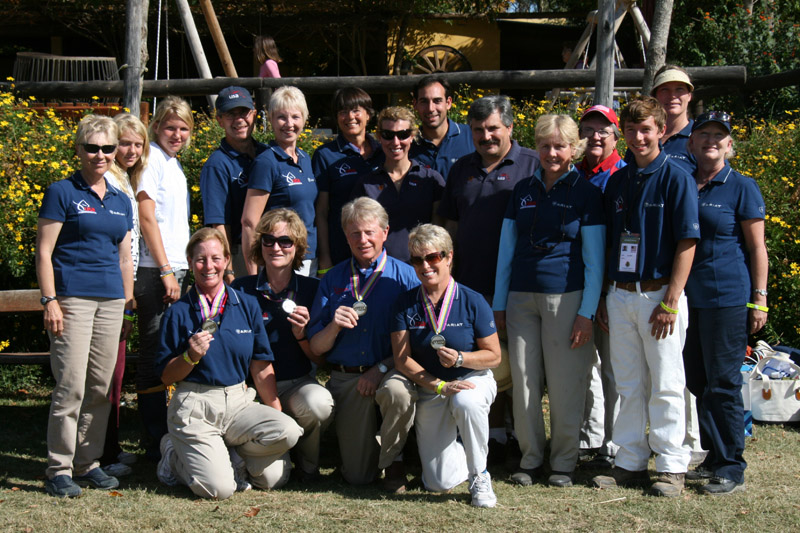 The United States team started and finished 4 riders at the 2009 FEI Pan American Endurance Championship held in Uruguay. The Championship distance was 120 kilometers (75 miles).
Argentina won the Gold Medal, and Guatemala took Bronze.
USA Team results:
Valerie Kanavy riding LM FRANCESA: 6th place, 6:31 hours
Cheryl Van Deusen riding DA AL CAPONE : 11th place, 6:50 hours
Stephen Rojek riding SAVVY : 12th place, 6:50 hours
Gabrielle Mann riding CM BIG EASY: 21st place, 9:15 hours
Three of the USA horses were shipped from the USA. One horse was already in Uruguay. The 100 percent completion rate and the high placement of the individual riders was a great accomplishment for the USA, especially considering that they were among the few competitors whose horses where shipped from afar.
Team Chef d' Equipe Becky Hart was very pleased with the results. The USA is gearing up to host the next World Endurance Championship in 2010 and Ms. Hart is focusing all of her efforts on training and preparing USA riders and horses for a competitive showing at this event. The winning of Pan American Silver Medal was a great boost for this effort.
Full Pan Americano event coverage at
http://www.endurance.net/international/Uruguay/2009PanAm/