Plans for a new cutting-edge permanent equestrian location confirmed post event
Activities build on area's rich heritage, improving infrastructure and developing local capabilities
AlUla, Kingdom of Saudi Arabia – March 20, 2023:
The successful staging of the Custodian of the Two Holy Mosques Endurance Cup, the fourth edition of Saudi Arabia's flagship endurance race, is further evidence of AlUla's capabilities as a world-class destination for international sporting events.
The 120km event was part of the Royal Commission for AlUla (RCU)'s wider equine strategy to further develop AlUla as a world-class equestrian destination which offers activities for all levels, and also builds on local capabilities and engagement with equestrian activities.
Following the event, the RCU will further develop the facilities at Fursan Village, an interim equestrian venue, ahead of the completion of the new AlMuatadil Equestrian Village, a 285-hectare dedicate equestrian area.
The Fursan Village location will be activated as a semi-permanent location with facilities including 60 climate-controlled stables with wash bays, horse walkers, lunge pens, polo arena, vet clinic, forge, warehouse, and staff accommodation for 24-hour care of horses on site.
AlMuatadil will include two arenas as well as grass polo, sand polo and endurance venues plus stable compounds and an all-weather training barn that will include Seawalker pools, treadmills and vibration plate. The village will also offer accommodation facilities for event participants and workers.
Plans are also in place for an Equine Veterinary Hospital to serve AlUla and the region, and further increase standards of welfare and care.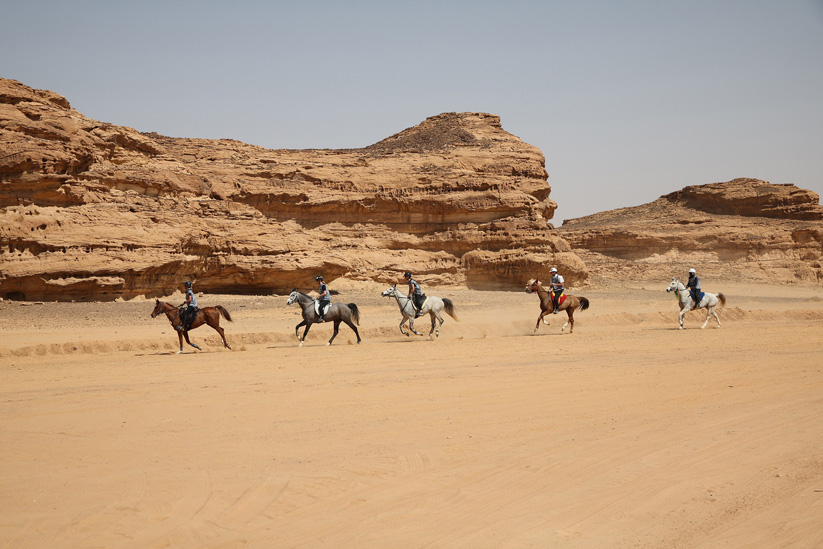 AlUla provided a stunning backdrop for the riders as they trained and participated in the Custodian of the Two Holy Mosques Endurance Cup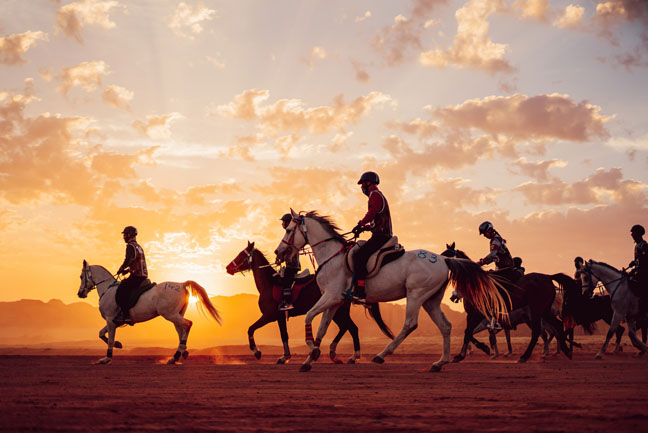 AlUla was the host venue for the Custodian of the Two Holy Mosques Endurance Cup 2023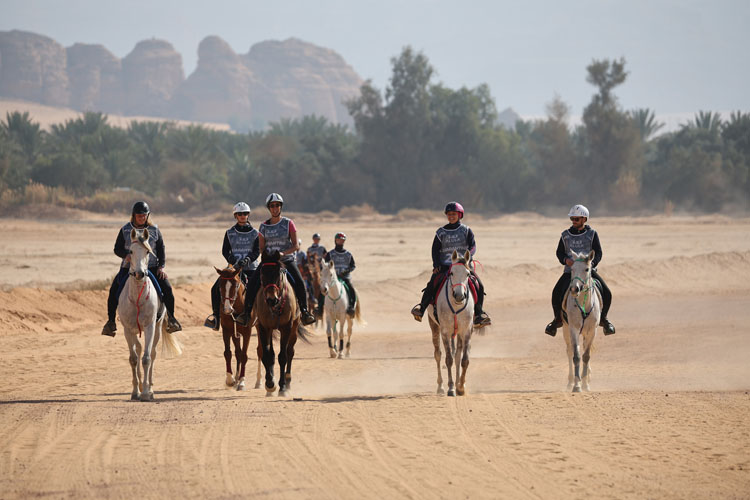 AlUla was the perfect setting for the Custodian of the Two Holy Mosques Endurance Cup, Saudi's flagship equestrian event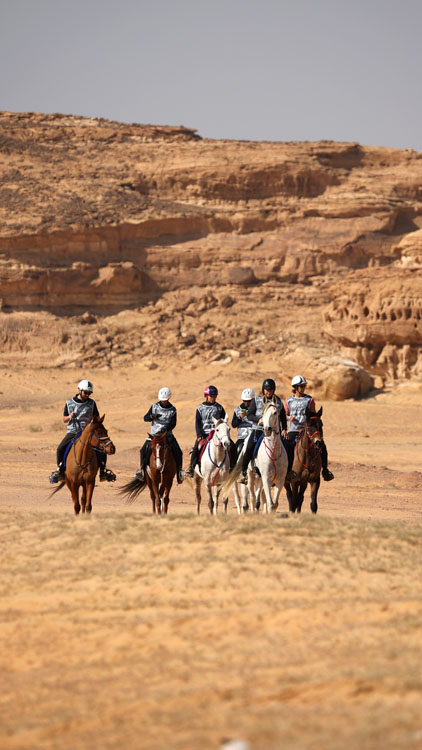 Riders from 40 countries participated in this year's Endurance Cup in AlUla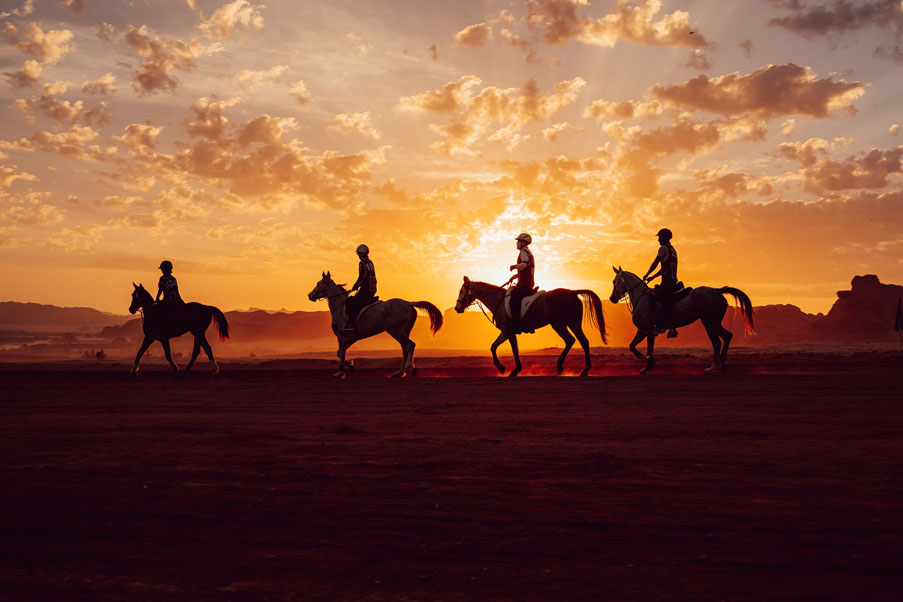 The Endurance Cup showcased AlUla's equestrian credentials