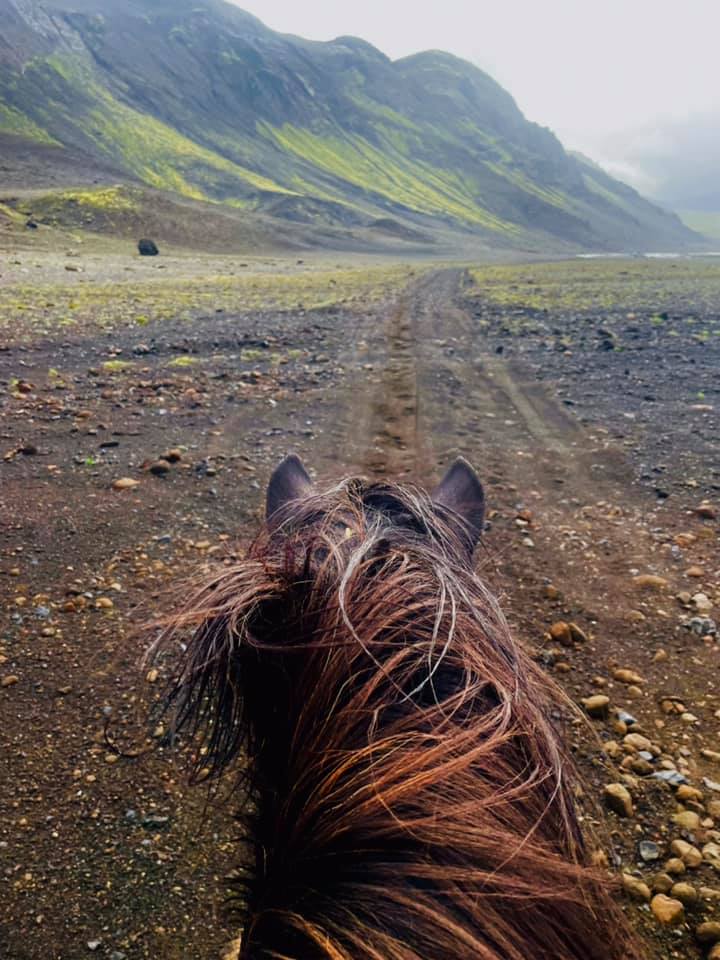 September 27 2021
Merri Melde-Endurance.net
Iceland has been a rather recently-discovered 'hidden secret' for horseback riding trips, particularly among Endurance riders. We are fit for long rides, crave the adventure, and the Icelandic horse is well-broke and made up of GO; so it's a perfect combination for riding a very different kind of horse, covering the miles and exploring the extraordinarily scenic country.
But what about an actual Iceland Endurance ride?
20-year-old Annie Whelan, of Louisa, Kentucky, lucked in on the ground floor of what was Iceland's first point-to-point 4-day, 150-mile Endurance ride in August 2021.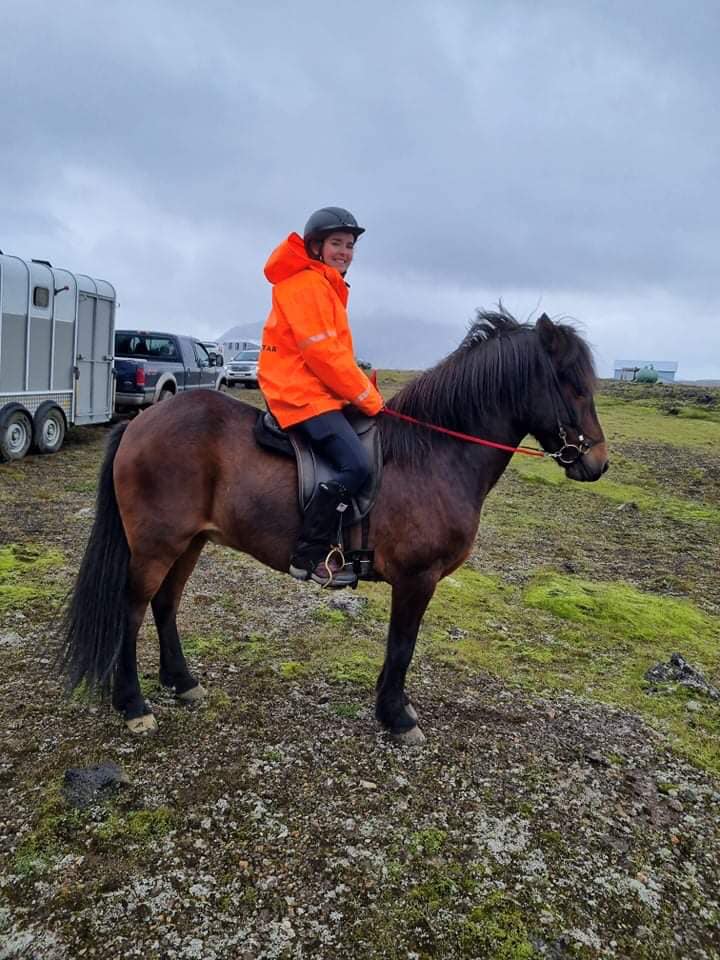 Native Icelander Aníta Margrét Aradóttir came up with the idea after competing in the Mongol Derby. "I did the Mongol Derby in 2014," she said, "and wanted to make this concept in Iceland (but shorter ride and not as extreme), because Iceland is perfect for a ride like this.
"The Icelandic horse breed is very strong and we have the unbelievable landscape and nature, and then the weather is also extreme."
As an employee of The Icelandic Equestrian Association, Anita got the support to lead the work to host an Endurance race across the highlands of Iceland with Cintamani as the main sponsor.
Annie Whelan had never had a particular yearning to head to Iceland for a ride, until her mom, Amy Whelan, went there in 2015 on an 8-day horse ride with a group of Mongol Derby veterans (Amy competed in the 2014 Mongol Derby with Anita) and just loved it. When Anita searched for two international riders to compete against two Icelandic riders for her inaugural event, Annie was one that she invited, and Annie accepted immediately.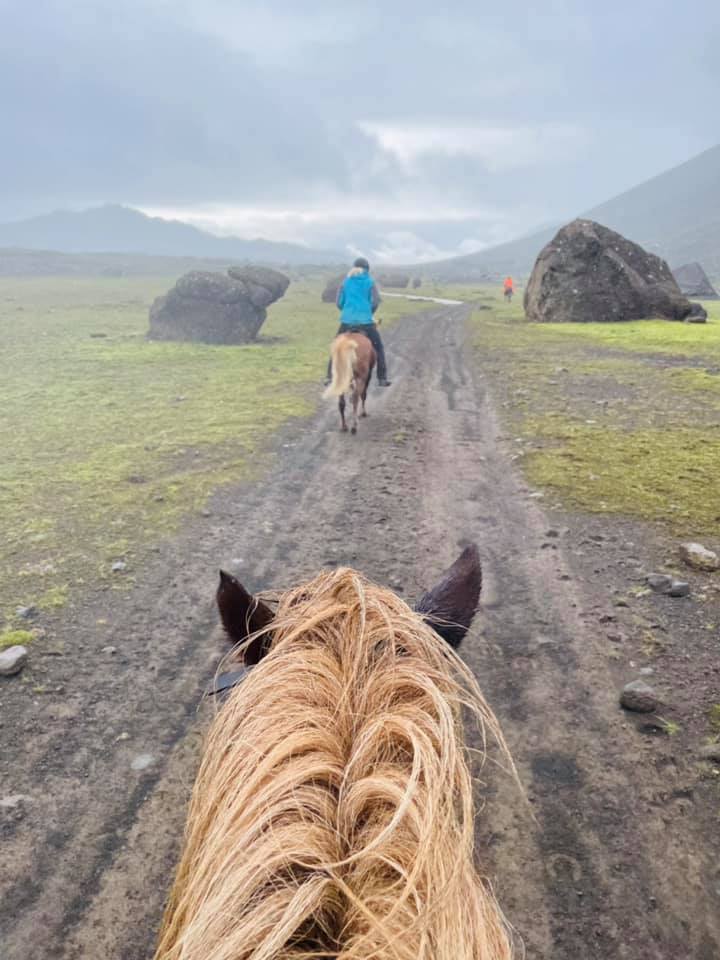 "I was extremely excited!" Annie said. "I was sponsored by the company Islandhestar." ("Hestar" is Icelandic for horses.) Annie's Swedish friend Musse Hasselvall was sponsored by Eldhestar; and two Icelanders, sponsored by Riding Iceland Saltvík and Hermanns Hestaferðir competed in this first event test run.
One big difference from the Mongol Derby would be the horses: the Icelandic competitors would be on well-broke, sturdy Icelandic horses that were unlikely to be rank and buck them off anywhere along the routes.
Also unlike the Mongol Derby, where riders must either reach family gers for shelter before nightfall or take their chances sleeping out in the open among wild dogs and prowling wolves, the Icelandic competitors stayed in huts - ubiquitous huts scattered across the country, used by Icelandic farmers, horse riders, or hikers - each night.
And unlike the Mongol Derby, where riders take their chances eating local somewhat unpalatable (to the USA palate) meals, and drinking fermented mares' milk, the Iceland competitors were served good meals every day as part of the event.
The Iceland Endurance ride resembled a USA Endurance ride, with vet checks every (roughly) 35 kilometers, and also resembled a USA CTR ride, where riders got penalties if horses' pulses spiked, or if they had issues like a girth gall or sore back.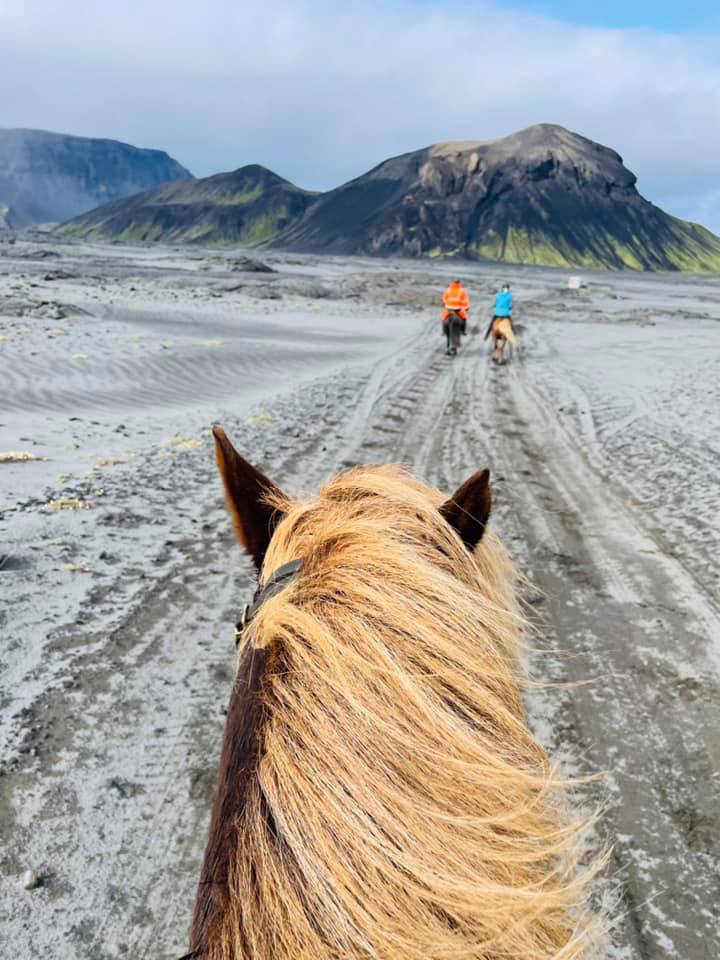 There were two legs each day, and each rider had three horses (Annie's were Throttur, Fjalar, and Strokúr) that they rotated out during the legs and days. (This is typical of an Icelandic touring ride; a herd will normally accompany a multi-day ride, and riders will stop and switch horses every two to three hours).
The trails were not marked, but the route was explained to riders as they left the stations. Most of the trails were used by ride-touring groups, so they were pretty set trails. "So in giving directions, you could see certain mountains, and they'd say, 'OK you're going to the left of that,' stuff like that to help us," Annie said. There was some navigation involved, and Annie did "have some navigational issues. I did get lost once," she laughed. Annie rode about half of the time alone, and half with other riders.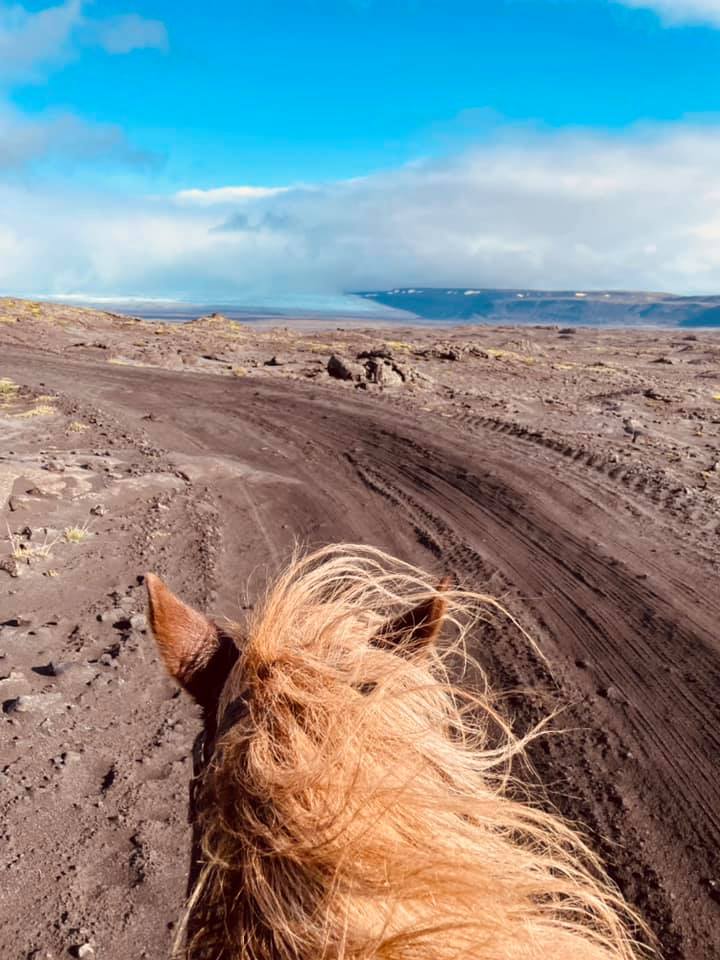 And in riding the remarkable Icelandic horses, she learned to let them do their thing. "That is exactly what the owners told me. They said, 'You need to let them choose, because they know the best way.'
"At home, I'm definitely used to being more the pilot and helping my horse. My horse is allowed to kind of pick and choose, but sometimes I'm like, 'No, we're going this way,' or 'You need to go around that.' But not these Icelandic horses!
"Some of the footing I've never ridden over before - rocks, mounds, holes - these horses can just trot along. They're amazing. I learned pretty quickly that they know way better than me what they're doing.
"They were just so athletic and fit. The terrain in Iceland is so diverse which was really different to me. I loved it. And the scenery was just breathtaking.
"It was a monumental step in showcasing the incredible Icelandic horse's versatility, toughness, and stamina," Annie said. "This is turning the page in Iceland for a whole new chapter for these incredible horses.
"I've never been anywhere that remote in my life. It was beautiful. And the horses were just absolutely amazing. They are so sure-footed and just had such good strong kind personalities. They were awesome.
"If you haven't been to Iceland, book the ticket and go. It's the most incredible place I have traveled to in my life so far. It is a truly magical place and I feel like I left a little piece of my heart in those beautiful and wild mountains."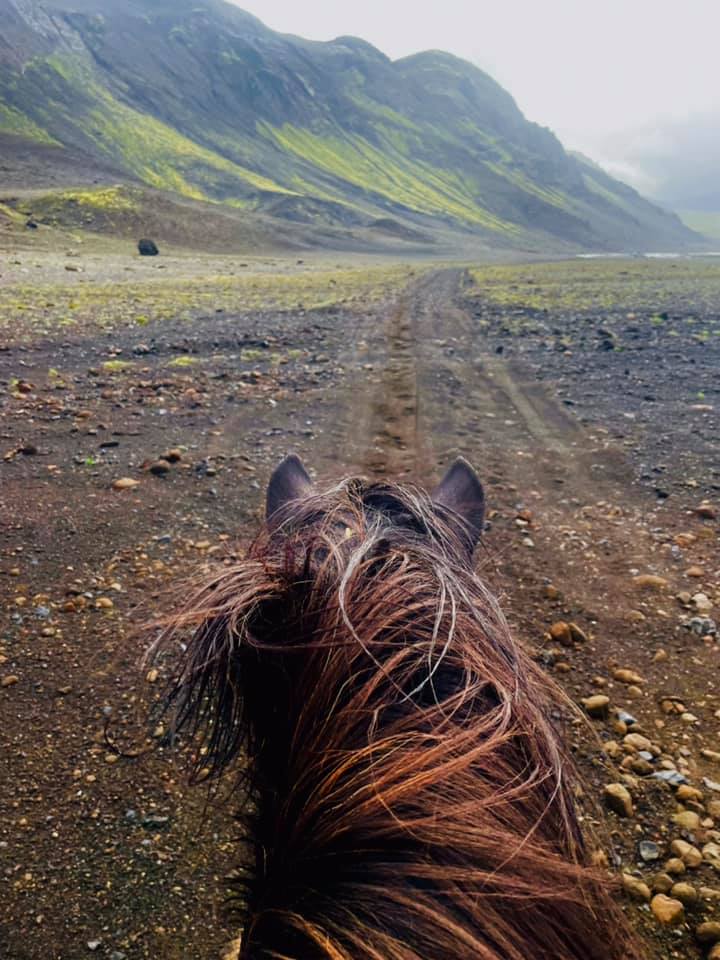 **Note: In November the The Icelandic Equestrian Association will debut a 40-second trailer about the race, which will have information on next year's event. Stay tuned here on Endurance.net for it!
Photos are from Annie's adventure!