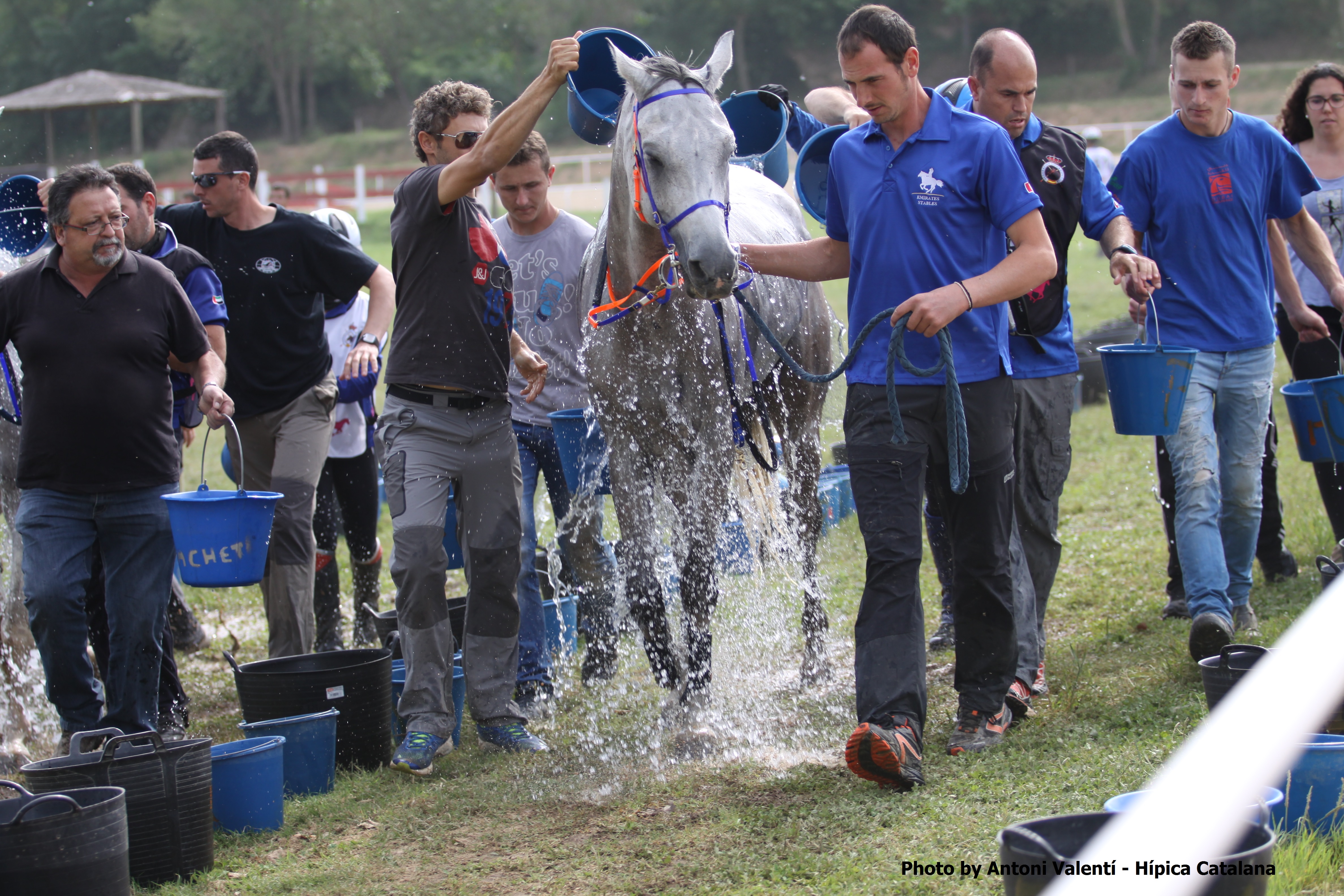 10 May 2014
On Saturday May 10 three international tests in Bàscara Raid (Gerona), were attended by 62 pairs from Spain , United Arab Emirates, France, Belgium and Italy.
The CEI** and CEI*** races were dominated by pairs of Juma's Team, with victories by Maria Alvarez on RAMSES-DE-LA-ROTJA in the 160 kilometer race, and Gil Berenguer with NINA-BIN-MENFIS in the 120 kilometer race.
The participants in the CEI*** rolled together for the first three phases. In the fourth phase differences occurred and in the final phase, María Álvarez ,and RAMSES-DE-LA-ROTJA and Nuria Serrabassa with NOVISAAD-D'AQUI , went first and took the top two spots with no problems.
The first phase of the CEI** ran more than 21 km / h average speed, with a lead group of ten pairs, of which only four reached the final goal, all of Juma 's Team. The winner was Gil Berenguer riding NINA-BIN-MENFIS ahead of Mireia Clua riding SOULETOULE-DE-SOMMANT, Sandra Dachs riding TSUNAMI-BIN, and Angel Soy riding SUPER- SANG.
The most contested race of the day was definitely the CEI* where Goyo Núñez de Arenas riding ANWAR-RAINA set the pace in the lead from the first phase, accompanied by Mohd Balarti riding TRA-IRKUT, and Dani Marfa riding MIDNIGHT MIRAGE. In the second phase were left only Marfa and Núñez de Arenas, and in the final phase Gregorio Núñez de Arenas and ANWAR-RAINA, and alone in the lead, dominated the race and finished the winners.