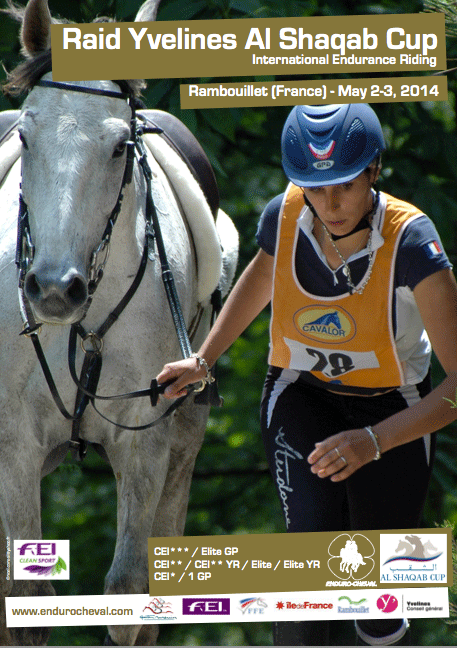 The 29th edition of the Rambouillet ride, known as the Raid Al Shaqab Yvelines Cup, took place on May 2 and 3 in Rambouillet, France.
152 riders took to the trails for the races, which included a CEI***, two CIS*, CEI**, CEIYR**, and CIS*.
20 of 44 riders completed the CEI*** 160-km, with France's Emilie Lambert riding Ekstrem Black Font coming in first in 9:04.21. In second place by one second, was France's Sandrine Lance riding Samba Island, and third was France's Tiphaine Leon riding Natifao Bozouls, in 9:05.02.
Except for ground which had suffered heavy rains the day before the CEI***, and an unexpected traffic jam in the village of Sonchamp during an assistance point, the races were conducted in the best possible conditions - climatic and organizational.
Riders and audience enjoyed both dinners and a final concert by the rock band The Luciolles, offered by Enduro Horse Association, who teamed up with Al Shaqab and Rambouillet to put on the ride.
Full results can be seen here:
http://www.atrm-systems.fr/index0eng.htm