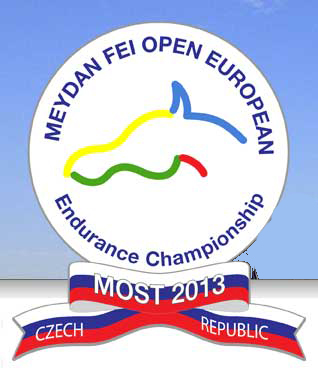 http://www.endurance.net/international/CzechRepublic/2013EuropeanChampionship/
September 11 2013
Definite entries have been announced for the 2013 Meydan FEI Open European Championship in Most, Czech Republic. 89 riders and horses from 22 countries will start and run for the title of European Champion 2013 on Saturday the 14th.
The race will be 160 km long and will be divided into six phases of 31 km, 25 km, 35 km, 31 km, 19 km, and 19 km.
The race will begin at 6:30 AM. Best Condition judging will take place 3 hours after the finish. The prize giving ceremony will take place Sunday at 11:00 AM.