Khaleej Times
20 February 2005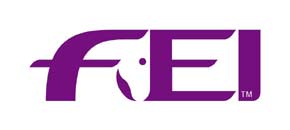 ABU DHABI ? A highly educative and interactive seminar on endurance riding was organised in the Capital on Tuesday by The UAE Equestrian and Racing Federation in association with the Emirates International Endurance Village and Federation Equestre Internationale, FEI.
The seminar was also a part of the FEI recognised Judge Course for Candidate. The seminar-cum-course attracted over 40 participants belonging to different disciplines and nationalities, including UAE, America, France, India, Qatar, Iraq, UK, Sudan, Egypt, and Sweden.
The event, held at the Sheraton Hotel, was being organised on the occasion of the the President?s Cup Endurance Cup, which was held at the Emirates International Endurance Village, Al Wathba, on Thursday.
[More ...]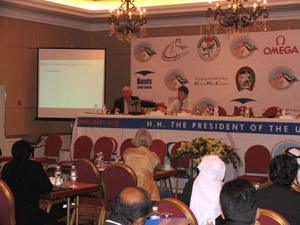 50 Attend FEI Course in Abu Dhabi
Photo by Steph Teeter