Stage set for World Championship
The Gulf News
25 January 2005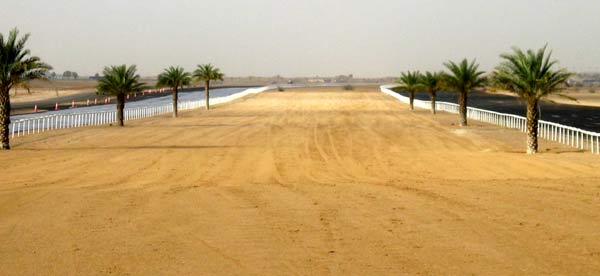 DUBAI ? The 10th edition of the FEI World Endurance Championship will kick off with record field of 186 riders from 41 countries around the globe saddling their horses in the purpose-built state-of-the-art facility in the heart of the desert, off Dubai City on Thursday morning, it was announced yesterday.
General Shaikh Mohammed bin Rashid Al Maktoum, Crown Prince of Dubai and UAE Minister of Defence will lead the 12-man squad which will carry the hopes of the host country in the international extravaganza.
According to the organisers, it has not been yet decided who will be representing the country in the individual and teams competitions, and the issue will be worked out by the captain of the team General Shaiklh Mohammed and will be announced probably one day before the riders line up for the big test.
[More ...]
EnduranceNet Coverage