Australia wins silver in race marathon
National Nine News
11:47 AEDT Fri Jan 28 2005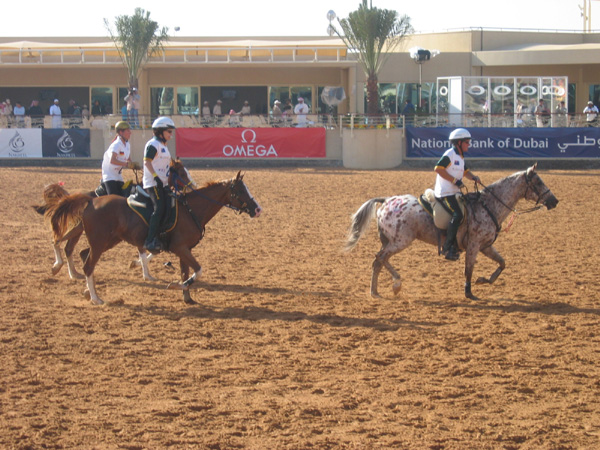 An exhausted but jubilant Australian team has taken out a silver medal in the toughest and longest horse race in the world, the World Endurance Championships.
The Australian team was narrowly pipped by Italy in a field of 179 horse and rider combinations from 41 countries, competing in the United Arab Emirates (UAE).
Only a few of the starters completed the gruelling nine and a half hour marathon across the desert, 70km from Dubai, which ended overnight.
Few national teams survived to the finish with most - including New Zealand, Britain, Germany, and even hot favourite, France - disqualified by the half-way point.
[More ...]
EnduranceNet Coverage