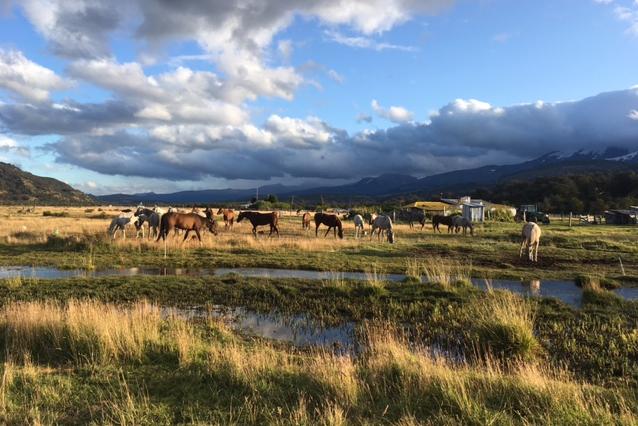 Scotsman.com - Full Article
Saddle up for the world's toughest horse race
By Minty Clinch
Sunday, 3rd October 2021
The noon bugle in the clear Patagonian air released the cavalry charge. To the west, the snow covered Andean peak of San Lorenzo beckoned two dozen riders chosen for their intrepid personalities and equestrian skills.
They surged out over the scrub, each with two horses, one to ride and one to carry bright orange bags stuffed with fodder to see them through the first 80km stretch. Within a minute, one of the Americans was on the ground, trying to control two frantic animals as she re-balanced her kit. Half an hour later, as we sat down to local ostrich grilled on an open fire at La Perserverancia, the aptly named Argentinian ranch where we were based, a horse galloped into the corral. Followed a little later by the rider. The world's toughest horse race was on its way.
The inaugural Gaucho Derby narrowly beat Covid-19 to the starting blocks in late February 2020. By the time it was over, it was hard to get home but those who were there had a dramatic lockdown story to sustain them The race was the brainchild of Tom Morgan, owner and founder of The Adventurists, a travel company that takes its clients to the edge. It was a spin off of his Mongolian Derby, first run across the steppe in 2009, now a must do for any ambitious endurance rider over 18...
Read more here:
https://www.scotsman.com/lifestyle/travel/scotland-on-sunday-travel-the-gaucho-derby-gallops-through-patagonia-3404614