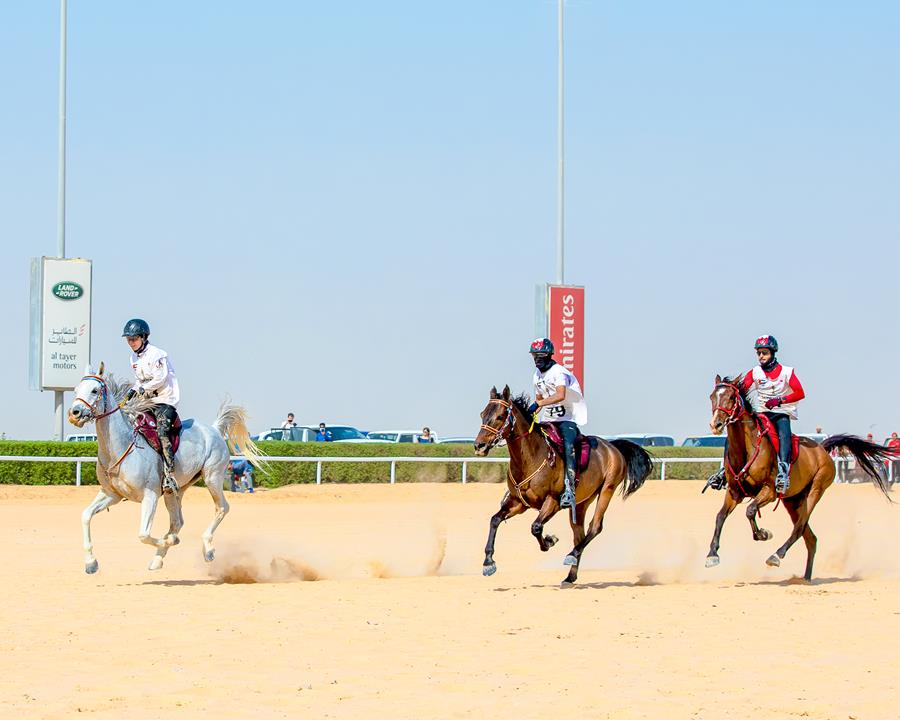 Dubai Equestrian Club photo
SportingPost.co.za - full article
'Weather made it challenging'
Updated 3rd Apr 2021
Spanish rider Eulalia Gonzalez Guardia proved her class as a leading endurance athlete after she emerged victorious in the 2021 edition of the 160km HH Sheikh Mohammed bin Rashid Al Maktoum Endurance Cup Presented by Longines, on Saturday at the purpose-built Dubai International Endurance City.
Guardia who rides for M7 2 Stables and trains under Mohammed Ahmed Ali Al Subose was aboard 10-year-old grey gelding Bilal De La Belange as the pair emerged victorious in impressive style.
Speaking after the event the winner said: "It is amazing. I am very happy for our team. It is unbelievable. I still can't believe that we won. This is the first time my horse raced here. I was not very sure we would win. But it feels really good...
Read more here:
https://www.sportingpost.co.za/2021/04/hh-sheikh-mohammed-bin-rashid-al-maktoum-endurance-cup/