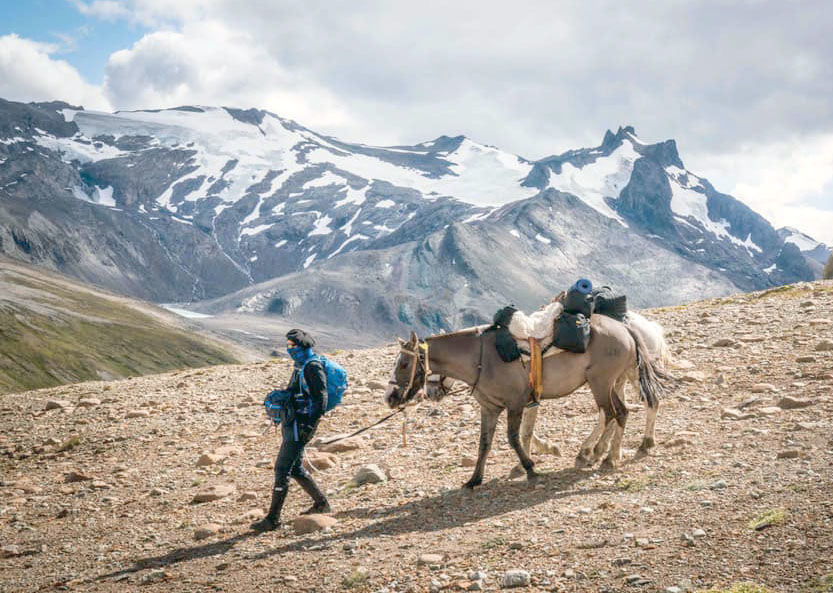 Richard Dunwoody/The Adventurists
Helenair.com - Full Article
JEFF WELSCH 406mtsports.com Mar 31, 2020
ELGRADE – As a horsewoman who's as comfortable with a pack string in the wilderness as most of us are in BarcaLoungers, Marie Griffis is unfailingly guarded against any imaginable calamity in the bush and welcomes those inevitable challenges.
Then she did Argentina's Gaucho Derby in early March.
Oh, Griffis also was prepared for the 300-mile horse race through the wilds of Patagonia – indeed, the professional pastry chef from Manhattan won the inaugural event – but after 10 days of pelting rain, snow, sleet, scree-laden hillsides, racing rivers, jungle-thick brush and bogs deep enough to sink an Arabian to its shoulders, it's safe to say the Gaucho Derby isn't the re-do list.
"No," Griffis, who cruised through the 1,000-kilometer Mongol Derby in Mongolia in 2016, said flatly when asked if she'd do it again. "It was a very dangerous race. It wasn't just a horse race. It was a huge test of survival skills..."
Read more here:
https://helenair.com/for-montana-wilderness-vet-marie-griffis-winning-gaucho-derby-horse-race-was-ultimate-survival-test/article_b99ec08b-c9f2-5cbe-b593-18338afd5fdf.html