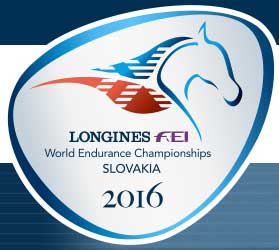 WECH2016.com
September 16 2016
x-bionic sphere® hosts World Endurance Championship with the attendance of 45 countries, which is 7 more than total attendance at previous World Championship.
After todays Vetc check, total number of 132 horses will start tomorrow from Šamorín facing various types of surfaces and after challenging 160 kilometers, riders will finish the race here at our equestrian Race track.
Start is scheduled at 6AM.
We are looking forward to greet each rider at the finish line!