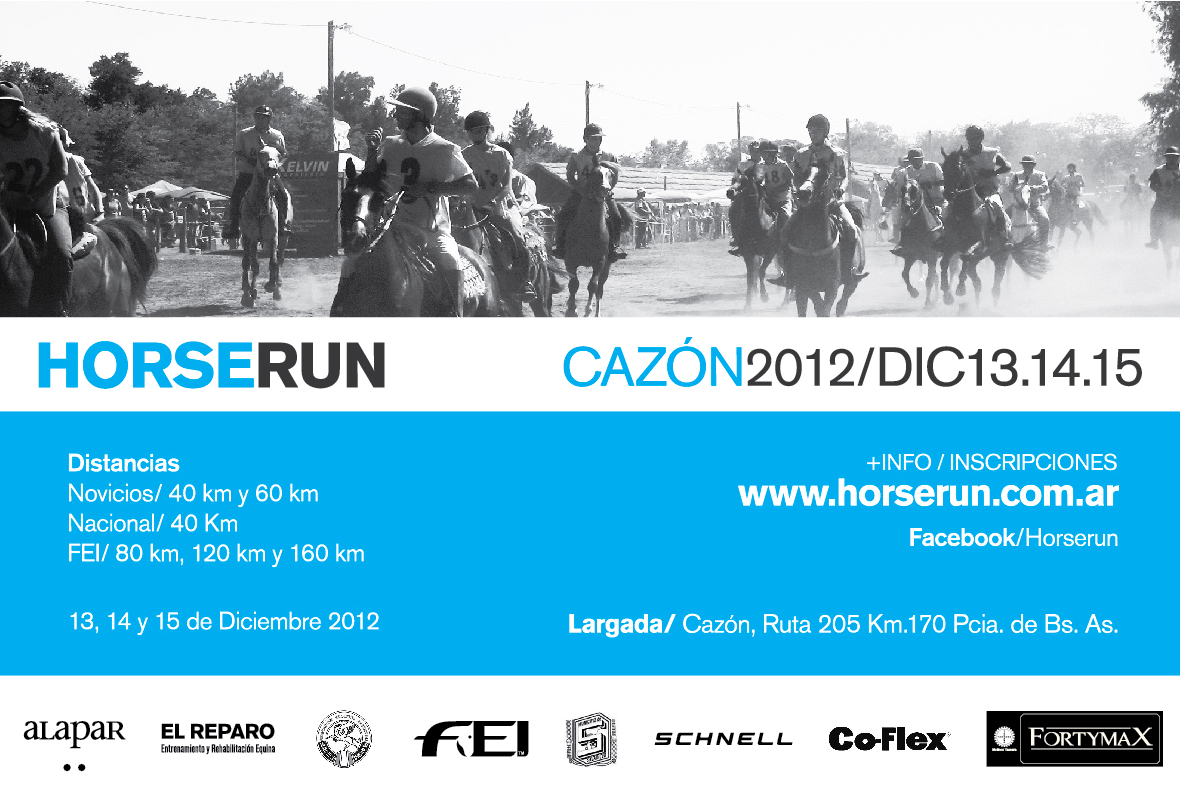 After months of work building an idea, after years of playing sports with horses, we have formed a team to meet the needs of riders and owners on sports, nutrition and health for sport horses and riders.
Our premise is for all our ideas concerning HORSERUN, the "responsible ownership," to sensitize owners and riders on the physical abilities of each animal and thus adapt the training of both to achieve a healthier more athletic ability.
The aim is to meet the demands through information on topics of interest related to sports, health and nutrition of horses and riders
HorseRun 2012 will take place at Lagarda, Cazón Argentina on 13-15 December. . Distances will be 40, 60, 80- 120, and 160 km.
For more information, see
http://www.horserun.com.ar/