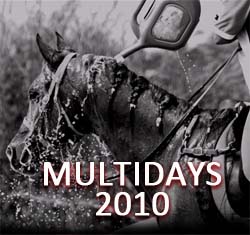 Enduroonline.com.br
Multidays is a test unlike any other place in Brazil. It's a race where all itinerant horse / rider will travel a distance of 70 km per day, totaling 210 km in three (3) days.
All riders will stay in the same hotel, as well as the organizers, veterinary, trekkers, timekeepers, etc.., And every night there will be a fantastic cocktail, so that all who compete during the day if confraternizarão night, throwing to each other new challenges for the next day. This creates a very special climate of understanding between everyone, without, however, let the competitive side.
It's a great way to start a horse endurance in long distance categories.
All the enduro national summit will be present in this test, both creators and riders, managers, veterinarians and judges.
This is already the fifth edition of Multidays and all were an absolute success, always bringing riders from Europe and USA to participate. This year we are waiting, too, knights of Uruguay and Argentina. It's a race that attracts the media specialist by their characteristics.
THE PROOF
The rider may opt to carry three (3) days of Multidays with one horse (approx. 60 km p / day) or three (3) days with two dogs or three (3) days with three animals ( 01 animal per day).
VALUES FOR ENTRIES
In the amount of entries will be included the hotel for three days:
- Entry on Thursday and departure on Sunday.
- The cocktails in the evening of the three (3) days and all meals.
Subscriptions to the day May 14 at a discount:
- For animal 2001: U.S. $ 1,290.00
- Each extra horse - Free
- Escort: Hotel + cocktails + food for three (3) days: U.S. $ 650.00
Subscriptions 15-27 May:
For animal 2001: U.S. $ 1,400.00
- Each extra horse + $ 100.00
- Escort: Hotel + cocktails + food for 03 days: U.S. $ 650.00
Note: Lodging in double room.
The Journey
Approximately 60 km / day, through little-used trails, rich in natural resources in the middle of the Atlantic Forest remaining natural habitat of local flora and fauna, and they extend the abundant waters of Cantareira system.
Between rivers, waterfalls and dams, the course covers the municipalities of Joanópolis, Piracaia and Camanducaia. Near the Capital, these towns are rural areas with features perfect for our sport with more than 500 km of dirt roads through the Waterfall of the Blacks, with a waterfall of 154 meters and the Dam River Jaguari.
CONTACT
Vanda Balassa
vbalassa@yahoo.com.br