MUSTAPHA KAMARUDDIN
May 20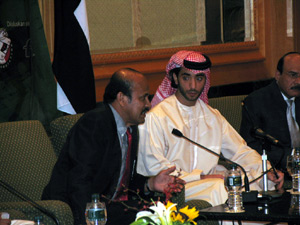 WORLD champion Shaikh Hazza Sultan Al Nahyan of the United Arabs Emirate will start as favourite in the main 160km event tomorrow at the ar-Raudhah Equine Centre in Kuang.
Shaikh Hazza is one of the six riders from UAE who is participating in this gruelling event.
The others are his brother Shaikh Khaled, Majed Ali Al Kayoumi, Musaid Mohammed Al Mahrami, Tayef Ateeq Sabt Al Falahi and Khamis Ateeq Al Romaithi.
[More ...]
EnduranceNet Coverage