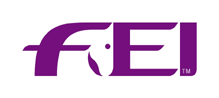 FEI WORLD ENDURANCE CHAMPIONSHIP, DUBAI (UAE), 26 ? 27 JANUARY 2005
The Organising Committee of the World Endurance Championships, which are
taking place next month in Dubai in the United Arab Emirates, have confirmed
that they have received definite entries for 188 horses from 41 nations.
The horses are all due to start arriving in Dubai around 8 January allowing
them time to acclimatise ahead of the competition which takes place on 26
and 27 January 2005.
At the final trial, which took place in Dubai last weekend held at the state
of the art purpose built ? complete with a five-star hotel ? Dubai Endurance
Village, the Organising Committee and the FEI confirmed that everything had
worked perfectly.
The Village now looks forward to welcoming the expected 800 riders, crew
members, team vets, team farriers, team doctors, horse owners and officials
who will take part in what is likely to be the biggest Equestrian World
Championship ever.
Full details of the riders and horses taking part will be published on the
FEI web site in early January after the Christmas and New Year holidays.
Media representative wishing to cover the event, should get in touch with
the respective National Federations, which all the relevant information for
the press has been sent to.