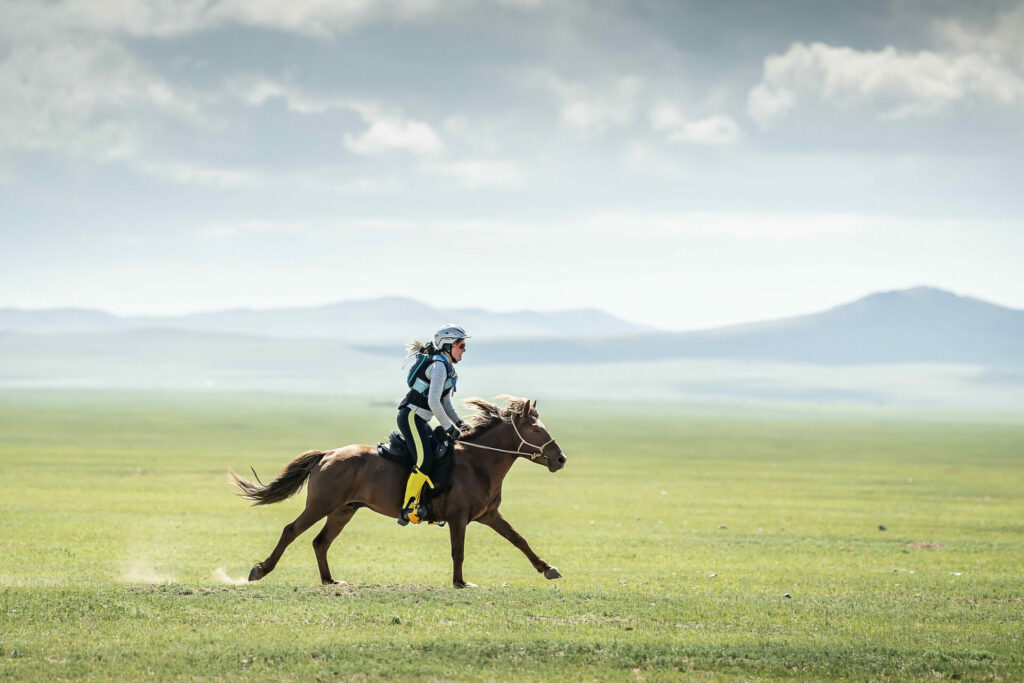 Equestrianists.com
June 17 2022
We've made an Academy for the world's biggest horse races...
In 2008 we started working on a brand new horsey adventure. The now Guinness world record holding 1000km Mongol Derby thundered into the record books in the summer of 2009.
But what we created turned out to be an entirely new equine sport and one that would grow to grab headlines around the world. Recently we split the horsey arm off into it's own branch called the Equestrianists (can you see what we did there?) as we launched our second race in Patagonia - the Gaucho Derby.
These adventuring behemoths are multi-horse relay races so each horse only rides 25 odd miles but the riders get a pounding. To stage one Mongol Derby we vet and train 1,500 horses with a crew of 500 people for just 45 riders from all over the globe. It's an absolute beast of a thing. Imagine thundering over the steppes of Mongolia on a rocket of a horse as you navigate yourself towards the finish line all the while living with the herding families for 10 days.
A new way to start your equine adventure
All that epicness presents a unique set of challenges for riders - it's no small undertaking. You can't race if you don't know which end of a horse goes forwards because we want to look after our trusty horse partners so we need people who can actually ride.
After getting a little addicted to these equine wonders we decided to find a way to make these titans of adventure as accessible as possible to us normal humans. So we've created a whole new thing we're calling The Academy.
These are week-long introductions to the sport that take place in the regions where the full races are staged. They serve as training and an introduction to this new sport along with diving headlong into the local culture. From simulated race days, workshops from our experienced crew to the chance to live and ride alongside the local people who make these races quite incredible, The Academy is a great way to dip your toe into the world of equine adventure racing.
And if it goes well, you can qualify for a full race. Then maybe you'll be spread across the pages of the world's press as you fly over the line in first place on some future gigantic race.
So if you have dreams of being Genghis Khan or riding Hidalgo take a look at this...
https://equestrianists.com/the-academy/?mc_cid=859c7a1b3a&mc_eid=7c8bc2cd62