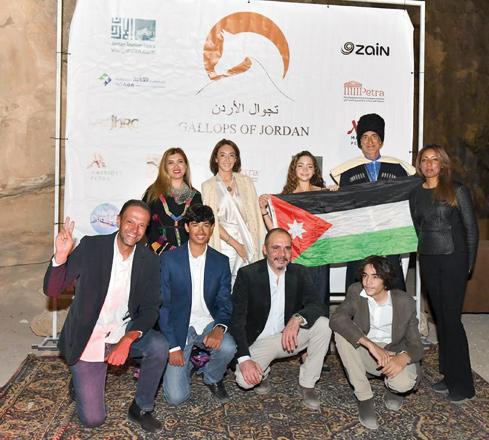 JordanTimes.com - Full Article
By Batool Ghaith - Nov 02,2021
AMMAN — Led by HRH Princess Jalila Bint Ali, Jordan took sixth place among 25 teams in the 200km five-day long "Gallops of Jordan" race from Wadi Rum to Petra.
The event, which took place from October 23-30, involved 25 teams of 133 riders from 15 different countries. The race started in Wadi Rum and ended in the ancient rose-red city of Petra, a UNESCO World Heritage site, and was won by the French team "Blue Ghallah".
According to race organiser Sameer Ahmad, the race had previously taken place in India, Morocco and Oman, this being the fourth edition of the event in Jordan.
"This edition had many more people than the previous editions; many people were still on the waiting list as well. We had a few important personalities in the race, a model who won Miss France six years ago, and a Belgian rider who lost both her legs from above the knee in a car crash, and she managed to finish the race,"Ahmad told The Jordan Times over the phone...
Read more here:
http://www.jordantimes.com/news/local/test-endurance-five-day-%E2%80%98gallops-jordan%E2%80%99-equestrian-race-ends-petra