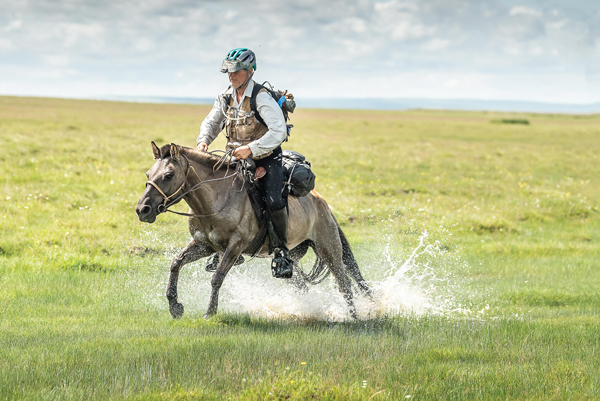 Sarah Farnsworth photo
HorseIllustrated.com - Full Article
At 70, Robert Long became the oldest rider to win the 600-mile Mongol Derby this year.
By Micaela Myers -August 6, 2020
To win the world's longest horse race, Robert Long employed equal parts preparation and smarts. In August, the 70-year-old became the oldest winner of the Mongol Derby, which involves racing more than 600 miles across the Mongolian Steppe, recreating Genghis Khan's horseback messenger system of the early 1200s. Riding approximately 12 hours each day for eight days, Long beat out 41 top riders from around the globe.
Preparations
Endurance riders make up most of the Mongol Derby crowd, but Long—more of a cowboy—grew up in Wyoming and lives in Idaho. As a kid, he worked cattle and went on horse-packing hunting trips with his family in the Yellowstone-Tetons area. Competition wise, ranch horse versatility is his main sport. It involves ranch riding, ranch trail, ranch reining, ranch cow work and ranch conformation. Long has started many competitive horses for the sport.
So what prompted this cowboy to join the endurance riders a world away?...
Read more here:
https://www.horseillustrated.com/horse-people-the-longest-horse-race-the-story-of-the-oldest-mongol-derby-winner