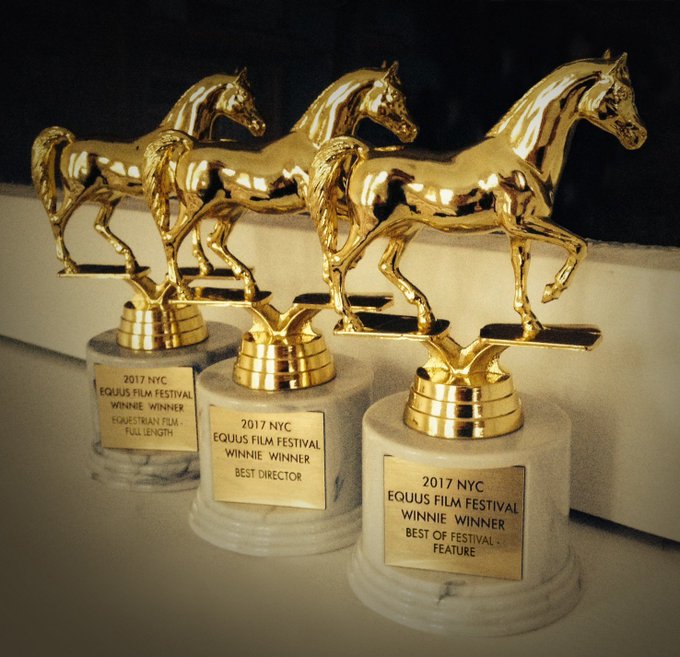 November 22 2017
The documentary "All the Wild Horses" took top honors of Best Equestrian Feature Film, Best Director, and Best of Festival at the November 17-19 Equus Film Festival in New York City.
ALL THE WILD HORSES follows international riders from around the world as they compete in the Mongol Derby in Mongolia, the longest and toughest horse race on the planet.  
In this race across one thousand kilometers of Mongolian steppe the riders are on their own, navigating from horse station to horse station where they change horses every forty kilometers. They battle dehydration, hypothermia, exhaustion, extreme weather, swollen rivers and wild dogs. 
They stay the nights out in the wild or with nomad families. One wrong horse and they can get bucked off, lose their mount or suffer serious injuries.
More about the movie at:
http://allthewildhorsesmovie.com/index.html