The Endurance season is just beginning in the United Arab Emirates and once again, HH Sh Sultan and his team are showcasing the sport of Endurance at the Bouthib venue. With emphasis on horse welfare and 'fit to continue' criteria, Bouthib is forging ahead with its version of Endurance in the UAE. Recent changes in venue and trails are continuing the trend, with more spacious crewing areas to reduce stress on the horses, natural trails to introduce variety and challenge, and reduction of on-track crewing.
The following article is written by François Kerboul, a 4* FEI Judge and TD. In the article he notes:
NATURAL TRAILS
The FEI rulebook is clear:
"The course should include naturally occurring or manmade features such as (but not exclusive to) tracks, ditches, steep climbs, descents and water crossings that implements technically challenging factors including but not limited to: footing, terrain, altitude, direction and speed (art 801.2)". We are far from the compacted "hippodrome like" trails travelled by uninterrupted gallops.

Follow this link to read Kerboul's most recent article on the Endurance transition taking place at Bouthib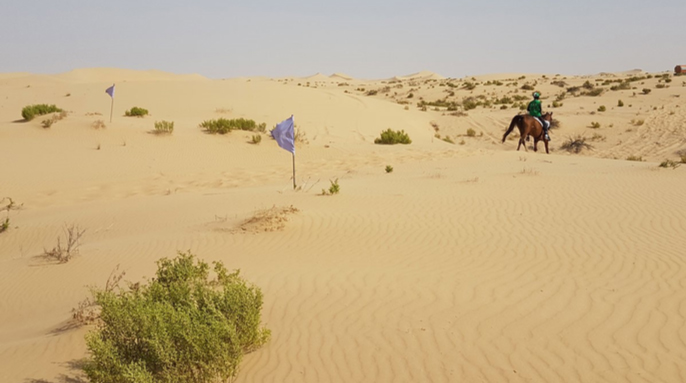 Natural course through the dunes.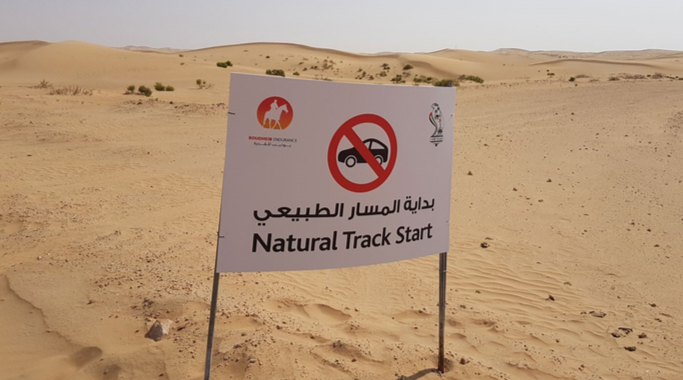 Crew vehicles prohibited.
To learn more about Bouthib's Endurance 'revolution':
Previous story on Bouthib, The Unbelievable Season 2015-2016