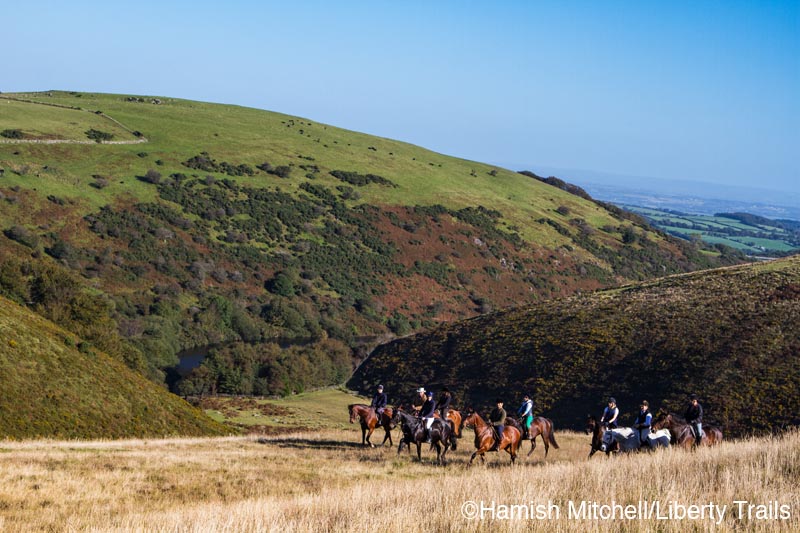 Around 30 riders, including Sara Cox and Lucy Wiegersma, took part in the Dartmoor Derby pilot event (25 to 28 September, 2015) ahead of the first official running of the Dartmoor Derby in September 2016. USA endurance riders Steve and Dinah Rojek, and Lisanne Dorion also participated.
Inspired by the rugged and breathtaking annual challenge across the Steppes, the Mongol Derby, and the enduring appeal of chic African riding safaris, the Dartmoor Derby is a unique, luxury multi-day riding challenge to which you can bring our own horse, or rent a quality mount through the organisers.
The pilot event riders tackled over 20 miles each day, overnighting at either a luxury hotel (the Arundell Arms and Bovey Castle) or a specially constructed moorland camp and horse station.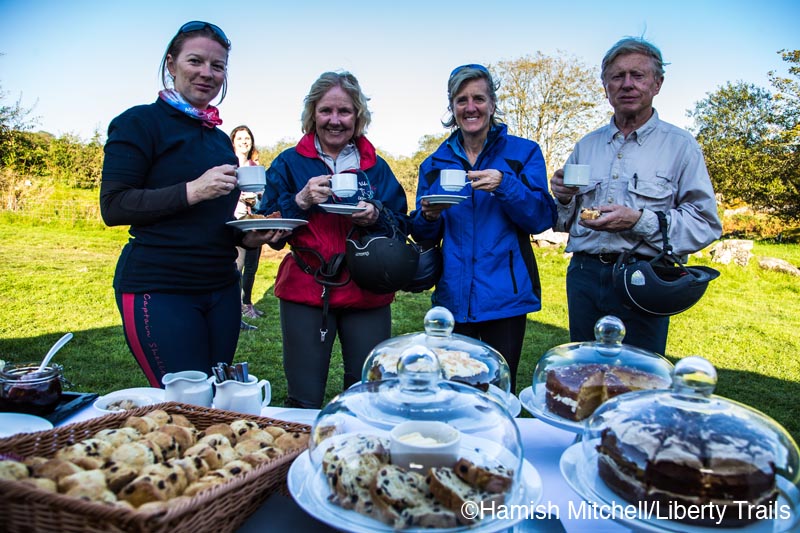 Here's what our pilot riders said about it:
"I really could not recommend it more" 
 Radio 2 DJ and pilot event rider Sara Cox
"The Dartmoor Derby is a fabulous concept... I had a great time"
British eventer and Dartmoor Derby Ambassador Lucy Wiegersma
"It's been absolutely amazing. The horses and countryside were terrific, with lovely people in our group, but also plenty of opportunities to just zone out and take it all in."
Jason Meunch, Pilot Event rider!
"This is a fantastic way to see Dartmoor. It is so very diverse, across moor, through forests, and all of it spectacularly beautiful. This event has been beautifully organised with a super guide and horses. I want to do it again!"
Pilot Event rider Kate Rudwick
Bookings have opened for next year's full Derby, with up to 100 places available. Riders may tailor their accommodation plan, customising the camping to hotel ratios according to their wishes. Each camp will have a different theme, from a Mongolian- inspired yurt camp to an African style bush camp. Naturally, there is full medical and veterinary support throughout the ride.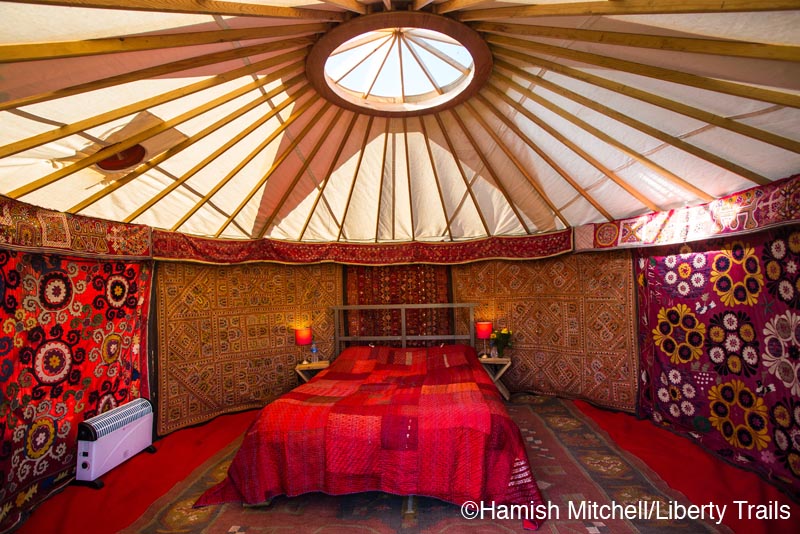 Organizer Lucy Higginson said, "We were thrilled with how the pilot event went off.
We had sensational weather and lots of fun. We hope our riders feel they have really got to know and see Dartmoor now."
Price points vary from:

> £1,250 for three days riding and four nights accommodation on your own horse (£1,750 with horse hire included), to
> £2,500 for a six-day ride (£3,000 with a horse provided)
> There is a further mid-range option priced at £1,800 (£2,300 with a horse provided).
For further press information or high resolution images, please contact Lucy Higginson on 07974 227549 or Lucy.higginson@libertytrails.co.uk
See more photos from the ride
here
.