Endurance riding press, rides, news around the world... presented by Endurance.Net
Tuesday, September 09, 2008
Australia: Tom Quilty Cup on horizon for Fleming
The Inverell Times
9/09/2008 9:32:00 AM
LOCAL endurance rider Clare Fleming and her grey Arab gelding Mangueira Moksha have been chosen in the 2008 team to represent the Queensland Endurance Riders Association (QERA) at the Nanango Tom Quilty Cup.
Fleming received the email notification that her application had been successful late last week.
And she said she was thrilled to have been selected.
On being chosen as a team member, Clare's Quilty nomination fee will be paid for by QERA.
She will also receive a pair of Qera team jodhpurs', a Qera team T-shirt and a Qera team saddle cloth for her horse all in Queensland colors.
On the day of the Quilty, Clare will proudly dress in this outfit and her horse will use the saddle cloth provided.
Jade Vergis, Angela Hawks, and Mitchell Teuwsen are the other three team members, with Gayle Holmes as the reserve.
The Tom Quilty Story began in 1966, when 26 riders rode the first Tom Quilty 100 mile endurance ride on a course west of Sydney in the Hawkesbury area.
The ride was the brainchild of R M Williams.
The idea - ride your horse 100 miles in one day. - no mean feat!
R M had convinced his friend Tom Quilty, a Kimberly cattleman and renowned horseman, to donate $1000 to make a gold cup.
This cup is known as Tom Quilty Gold Cup.
It is a perpetual trophy and it is on permanent display in the Stockman's Hall of Fame in Longreach.
Each year a field, often upwards of 250 riders, lines up to ride the 160 km of the Quilty course.
Only a handful of elite equine athletes are ever in contention to win the prestigious Gold Cup.
For most it is simply the challenge, complete the ride and win one of the famous silver buckles and achieve the motto of the sport - 'To Complete is to Win'
This year, Fleming and Moksha will join the line up of riders at Nanango in Queensland to endeavour for a completion and a Quilty buckle in this grueling 160km event and a QERA Team win for Queensland.

 August 20 2019 by Merri Melde-Endurance.net When you see her stats: over 15,000 AERC miles, being a member of the USA squad that atte...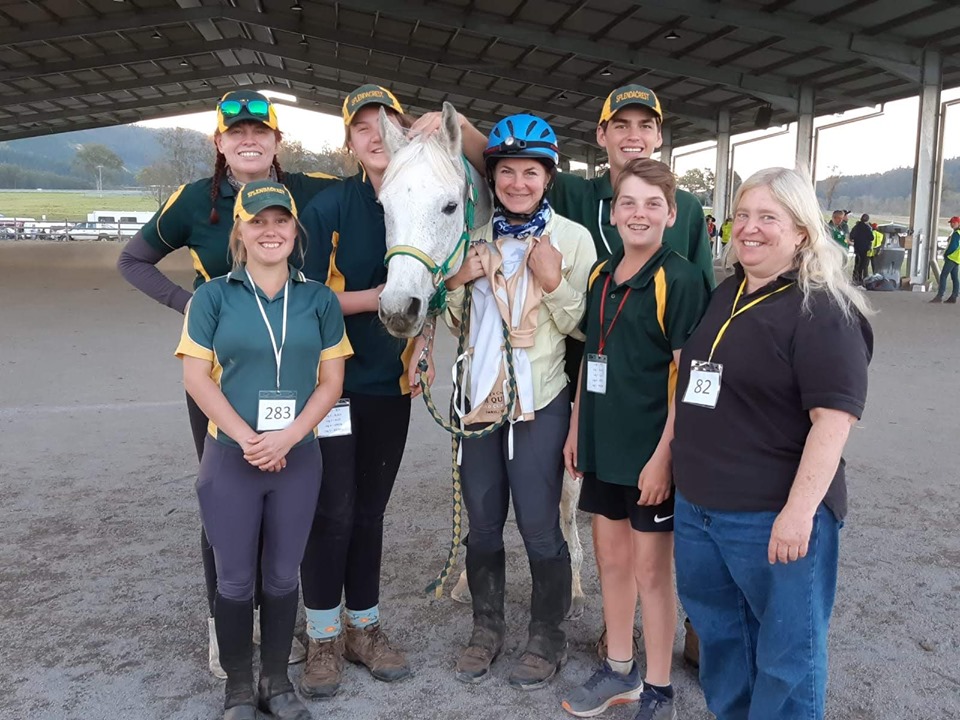 September 13 2018 Real Federación Hípica Española have sent a protest letter to Sabrina Ibañez, Secretary General of FEI, regarding the ca...

Everythinghorseuk.co.uk - Full Story 04/01/2019 Readers Blog: Anne's story Written by Anne Binnendijk Mongolia, the country with f...