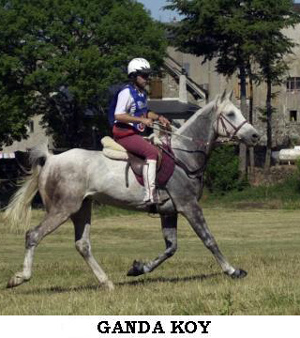 Riders ready for endurance challenge
BAHRAIN's national endurance team continued their preparations for the World Equestrian Games scheduled for Monday in Aachen, Germany.
The Bahraini team, which is presently training at the race venue, comprise six riders, including captain and Bahrain Royal Equestrian and Endurance Federation (Breef) president Shaikh Nasser bin Hamad Al Khalifa.
The remaining team members are Breef first vice-president Shaikh Khalid bin Hamad Al Khalifa, Shaikh Salman bin Saqer Al Khalifa, Yousef Taher, Hamad Al Muraisi and Khalid Al Ruwaihi, who each completed three 120-km races to qualify for this prestigious event.
[More ...]